BOTOX® Cosmetic Injections
Conveniently located to serve the areas of New York, NY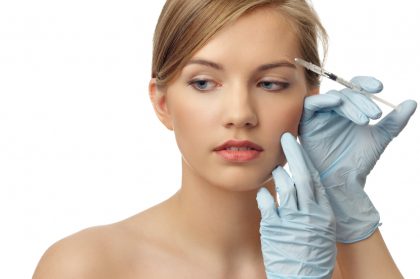 Botox is a popular cosmetic injection that is derived from the bacteria Clostridium botulinum. This versatile injectable is used to treat dynamic wrinkles – the pesky facial lines and creases that form as a result of muscle contractions made during facial expressions. Botox is a neuromodulator, which means that it interrupts the communication between the nervous system and the facial muscles, so that the treated muscles stay relaxed, and wrinkles are prevented.
With just a few injections into targeted facial muscles, patients can achieve smoother, unlined skin and a more youthful appearance. Botox is the most commonly performed minimally invasive facial revitalization treatment in the United States today, (1) with no downtime, and results that last for months. At our offices in Manhattan, our skilled nurse injector customizes every injectable treatment for subtle and natural-looking rejuvenation. Call our Upper East Side offices at 212.535.2300 or fill out our convenient online form to schedule an informative consultation, and learn more about the benefits of Botox.
About
Like many other cosmeceuticals in use today, Botox has its roots in treating serious medical conditions. Isolated and specially formulated injections of the neurotoxic bacteria were originally used to treat patients suffering from muscle spasms. But as doctors worked to give these patients relief, they noticed that patients also had significantly diminished facial wrinkles! The Federal Drug Administration (FDA) first approved Botox in 2002 to treat glabellar lines, or frown lines, and since then it's been approved for a wide variety of other uses.[2] It's an effective way to both prevent and reduce facial wrinkles, making it suitable for adults of all ages who want to keep the signs of aging at bay. As the years pass, the underlying structure of our skin weakens, and the constant repetition of facial muscle contractions allows lines and wrinkles to form. Botox injections keep these creases from forming by blocking the signals from the nerves that move muscles. The result is an unlined appearance and a calm and confident facial expression.
How Does Botox Work?
In order to move any of our muscles, our nervous system releases a chemical called acetylcholine. This is known as a neurotransmitter, since it transmits the impulse for movement from the neurons to the muscles. Neuromodulators like Botox prevent the release of acetylcholine, so muscles simply never get the message!
Our facial muscles make millions of involuntary muscle contractions each day, as we express the wide range of emotions of daily life.
Fewer muscle contractions mean less opportunity for wrinkles to form. [2] As a result, many younger patients are turning to Botox as a preventative measure. This injectable can stop wrinkles before they start.
Patients also opt for Botox because it allows them to maintain a composed expression, which can be an invaluable advantage in the workplace. Eliminating forehead lines from raised eyebrows, crows feet, and a furrowed brow doesn't just conceal your age, it also conceals your frustration!
Another advantage of neuromodulators is the effect they have on muscles after regularly repeating injections. Patients find that their results last longer. By repeatedly preventing muscle contractions, the underlying muscle becomes weaker. Less forceful contractions lessen visible wrinkles. And, patients notice less prominent muscles, which contributes to the appearance of smoother and more delicate facial contours.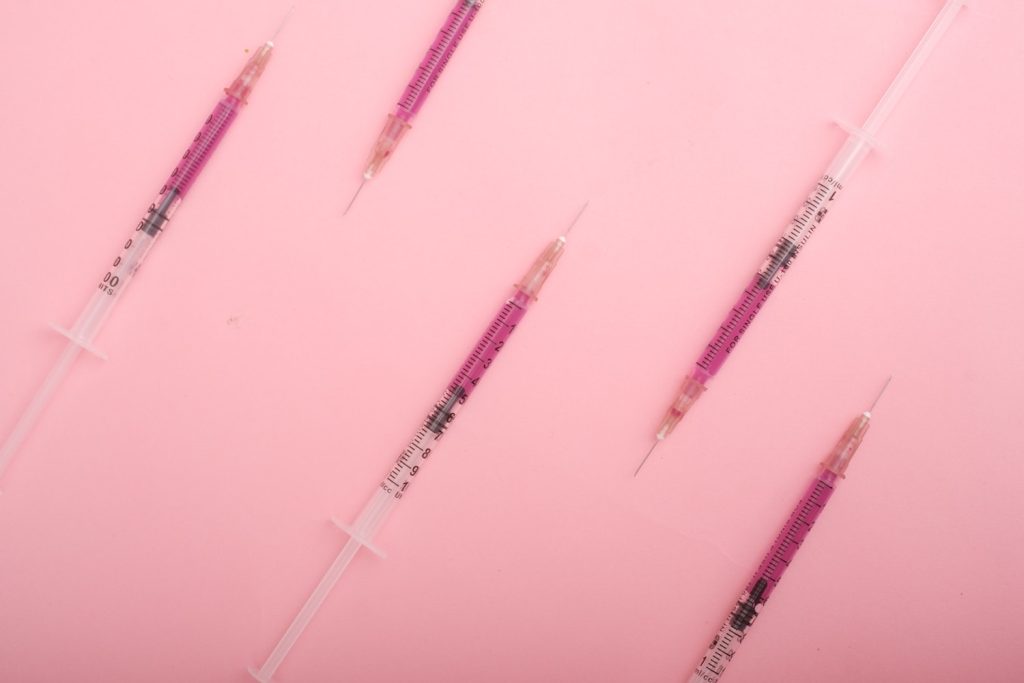 Other Injectable Neuromodulators
Botox's skyrocketing popularity has also led to the development of other neuromodulators. Although they work similarly, slight differences in their formulation mean that each has unique advantages. During your personal consultation, we'll be able to recommend the best injectable for your specific needs.
Dysport
Dysport is an injectable neuromodulator made from abobotulinumtoxinA. Depending on the muscles being treated, and the patient's age, Dysport has been shown to take effect more quickly, and last longer than Botox. However, more units of Dysport need to be injected to achieve a comparable effect to Botox, and since Dysport spreads in the injection site more readily, it may not be the best choice for patients wishing to target certain areas of the face. [3] But for some patients, it's a more efficient way to get the results they want.
Jeuveau and Nabota
Jeuveau and Nabota are two different names for a neuromodulator manufactured in Korea, the home of some of the most in-demand aesthetic treatments in the world. Although the product is the same, they are marketed differently in the US and Korea, hence the different names. Jeuveau is FDA-approved and Nabota is approved for use in South Korea. Unlike Botox, which is aconobotulinumtoxinA, and Dysport which is abobotulinumtoxinA, Jeuveau/Nabota is made from a slightly different type of clostridium botulinum: prabotulinumtoxinA. It works the same way as other neuromodulators, but South Korean dermatologists have reported that they use it much more frequently than Botox.[4] Jeuveau is FDA-approved for glabellar lines.
Candidates
If you're interested in eliminating dynamic wrinkles caused by facial expressions and achieving a smoother, more youthful appearance, Botox or another neuromodulator may be just the thing. In addition to frown and forehead lines, other uses for Botox include:
Hyperhidrosis, or excessive sweating
Bruxism, or teeth grinding
Migraines
A "cobblestone" appearance on the chin
Bunny lines, or wrinkles around the upper nose
Neck banding
Even though nearly 4.5 million Botox injections were administered in the US in 2020,[1] it's not for everyone. If you're interested in regaining a smooth, youthful appearance and eliminating the lines and wrinkles caused by muscle tension, Botox may be right for you. Candidates should be healthy adults with realistic expectations and without certain underlying health conditions and allergies. It's also not for women who are pregnant or breastfeeding.
Personal Consultation
During your personal consultation at our Manhattan offices, you'll have the chance to meet with our experienced nurse injector, who will be able to answer all of your questions. She'll examine the areas you'd like to treat, and review your history of aesthetic treatments. Then, she'll be able to recommend the best injectable neuromodulator for your areas of concern. You can count on a comprehensive assessment and an honest, expert opinion. Unfortunately, your wrinkles aren't going anywhere, so there's no reason to wait if you've been curious about Botox, Dysport, or Jeuveau/Nabota. Schedule your consultation to get started. In the meantime, you can learn more about the other non-surgical and surgical treatments that Dr. Sherman offers by following his blog.
Preparation and Procedure
Injections are fast, and there is little preparation required before an appointment. Patients who take daily vitamin E, daily multivitamins, St. Johns Wort or anti-inflammatory medications, should stop 10 days prior to receiving a Botox treatment. This will decrease possible bruising. There's minimal discomfort during a session, but patients may opt to take an OTC pain killer approximately 1/2 hour prior to treatment. The entire procedure may only take as long as ten minutes, after which the patient is able to return to their day.
Recovery
For the best results after your Botox, Dysport, or Jeuveau injections:
Keep your head elevated for approximately 4-6 hours after treatment.
Avoid touching or applying pressure to the injection sites
Avoid any heavy exercise, lifting, or physical activity for 4-6 hours
Frequent stimulation of the treated muscles that can enhance the effectiveness of the procedure, so patients are encouraged to move these muscles as much as possible.
Results
Although it varies slightly depending on the patient and the type of neuromodulator used, patients usually see the full effect of Botox several days to a week after injection. The duration of effect also varies from patient to patient, and among injection sites. In general, the effect lasts approximately 3-4 months. Patients that love their results typically come back for touch-ups, which can be performed after four to five months.
How Much Does Botox Cost in New York City?
Botox and other neuromodulators like Dysport and Jeuveau are sold by the unit. The number of units you need will depend on which and how many areas you'd like to treat. You'll receive pricing for your injections once we determine the best injectable for you, and how many units you'll need. Keep an eye out for specials and fun events at our offices, so you can bring a friend and enjoy exclusive savings on your injectables of choice.
FAQ
What's the difference between Dysport and Botox?
Dysport and Botox both prevent the muscle contractions that cause facial wrinkles. They're both derived from the same neurotoxin, and act similarly, but are formulated differently, so patients may see better results from one versus the other, depending on the muscle they're treating and the effects they hope to achieve.
What is Nabota?
Nabota is a popular South Korean injectable that is marketed and FDA-approved for use in the US under the name Jeuveau. Like Botox, it's a neuromodulator but is formulated with a slightly different form of the botulinum toxin.
References