BOTOX® Cosmetic Injections
Conveniently located to serve the areas of New York, NY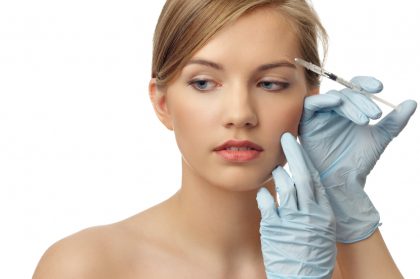 BOTOX® is an isolated neurotoxin produced by the bacteria clostridium botulinum. It was first isolated and linked to the death of people who ingested contaminated meat at the first of the century. The toxin was first isolated in 1940. The use of botox Botulinum toxin A was first used medically by ophthalmologists for patients suffering from blepharospasm, which was characterized by involuntary contraction of the orbicularis muscle around the eye. Over the past several years it has been used for the treatment of other spasms of the facial musculature. Clinicians noticed that these patients often received a passive benefit of the improvement of deep and superficial wrinkles of the face.
About
BOTOX® Cosmetic treatments are an ideal adjunct for treatment of lines from forehead wrinkling, and facial musculature. The most common sites that I treat are forehead wrinkles, the furrows between the eyes (corrugator muscle), and crows feet around the eyes (orbicularis). Additional areas that have been described are treatment of platysmal muscle band (of the neck), and the use of botox treatments for migraine headaches. The treatment of wrinkles with botox is highly effective, it usually takes several days and as long as one week before the maximal effects of the BOTOX® Cosmetic treatment are observed. The duration of the effectiveness can vary from patient to patient, and from injection site. In general, the effect lasts approximately 3-4 months. Repeated injections are common, and may be performed after four to five months.
Procedure
Patients who take daily vitamin E, daily multivitamins, St. Johns Wort or anti-inflammatory medications, should stop 10 days prior to receiving a Botox treatment. This will decrease possible bruising.
The botox treatment procedure is relatively simple, and presents the patient with minimal pain. If the patient so desires, he/she may take pain medications approximately 1/2 hour prior to treatment. The entire procedure may take as long as ten minutes, after which the patient is discharged from the office, located in New York.
Your Botox will be administered at Dr. John Sherman's office in New York City, NY.
Post BOTOX® Cosmetic Treatment Injection Instructions:
The patient should keep his/her head elevated, for approximately 4-6 hours after treatment.
The patient should avoid any heavy exercise, lifting, or physical activity for 4-6 hours post BOTOX® Cosmetic treatment injection.
Frequent stimulation of the muscle that was treated can only enhance the effectiveness of the procedure, and the patient is urged to perform this small exercise.
Contraindications
Patients who are pregnant, or lactating should avoid treatment. Any patient with an underlying neuromuscular disease certainly should consult their treating physician before receiving a BOTOX® Cosmetic treatment. Patients who have an allergy to human albumin, and antibiotics should make the physician aware of their sensitivity.
Cost
The cost of treatment runs in the vicinity of $400 – $1000. The fees are based on the amount of botox used, and the amount of sites treated.