Liposuction
Conveniently located to serve the areas of New York, NY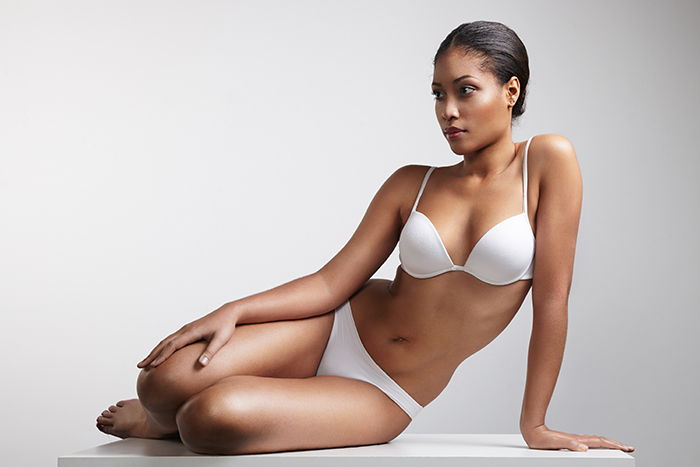 Liposuction is a cosmetic contouring procedure that removes targeted areas of fat from the body. It is typically used to improve the appearance of the stomach, thighs, and buttocks in women and the chest and abdomen in men. Liposuction is not a weight-loss procedure. It is best suited for people who are at or slightly above their ideal body weight and can benefit from contouring. Liposuction can be used to improve the appearance of problem areas such as love handles, muffin tops, and saddlebags. The effective use of liposuction can result in a slim, well-contoured build.
Patients from across the country choose John E. Sherman, MD, FACS, for their liposuction because he is one of the most well-respected and experienced plastic surgeons in New York City. Dr. Sherman has been performing liposuction since 1987 and is a recognized authority on the subject. In fact, he was one of the first plastic surgeons to introduce ultrasound liposuction. So don't trust your body to just any doctor – trust the best. 
Get in touch with us today to schedule a consultation. Call (212) 535-2300 or fill out our inquiry form, and we will be in touch shortly. Follow our blog to learn more about the cutting-edge techniques and procedures Dr. Sherman offers.
Before and After Photos
About
Surgeons had been attempting safe ways to remove fat for over a century before the earliest versions of liposuction were developed.  However, most of the modern liposuction techniques used today weren't practiced or popular until the 1980's when Parisian surgeons Illouz and Fournier made important improvements in the tools and techniques. This included important developments like the introduction of tumescent fluid, different-sized blunt cannulas to reduce damage to surrounding tissue, and the use of compression garments during recovery. [1] 
Today's liposuction offers further refinements, as well as an array of different techniques available. The introduction of energy-based liposuction techniques has made the procedure safer and more efficient. Dr. Sherman uses a combination of:
Tumescent, or "Traditional" Liposuction
Ultrasound or Ultrasonic Liposuction (UAL)
Power-Assisted Liposuction (PAL)
For most patients, Dr. Sherman combines power-assisted liposuction with modest amounts of ultrasound-assisted liposuction, followed by traditional feathering with manual cannula liposuction to achieve the best result.
In the hands of an experienced and discerning plastic surgeon, these methods are safe and consistently produce results unattainable in the past. Today's liposuction techniques are the result of continuous, and rigorous improvements resulting from extensive clinical research and analysis.
How Much Fat Can Liposuction Remove?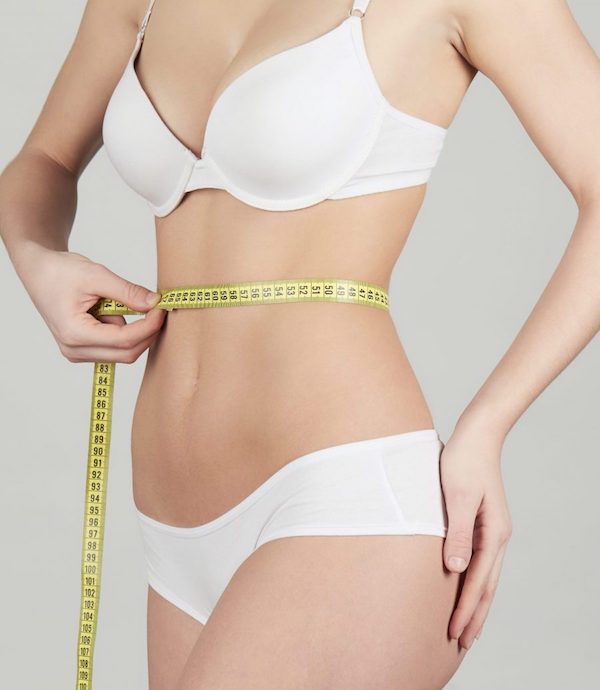 It is worth noting that this is a volume and contour procedure; this is not the surgical answer to diet management. We often recommend that patients seek dietary counseling and support to ensure that the procedure results are long-lasting. The amount of fat Dr. Sherman can remove from the patient varies based on height, weight, and health status; generally, the total amount removed is up to 5 liters. However, removing anything more than that at once is too much for the body to withstand. Therefore, Dr. Sherman may perform the liposuction in stages, limiting the amount of fat removal per session, which increases safety but requires additional recovery time.
Liposuction For Women
In women, the most frequent areas of liposuction are:
Abdomen
Outer thighs
Inner thighs
Circumferential Legs
Other areas include the hips, waist, and upper back or "bra rolls."
Liposuction For Men
Did you know liposuction is the most common cosmetic procedure performed on male patients? [2] Approximately 30% of Dr. Sherman's patients are men.
For male patients, he typically addresses "love handles" at the waist as well as gynecomastia, or enlarged male breasts. Undesirable fat distribution may exist even if the patient is slender; oftentimes, this fat distribution is inherited and does not respond to diet or exercise.
The introduction of ultrasound-assisted liposuction (UAL) augmented with power-assisted liposuction (PAL) in male patients increases the procedure's effectiveness. The areas usually treated in men have dense fibrous fat compared to women. In the past, this has been difficult to treat, especially with gynecomastia. Therefore, traditional liposuction for gynecomastia is not as effective.
What is the Best Way to Treat Gynecomastia?
Gynecomastia is the development of breasts in male patients and is the second most commonly performed operation on men. Gynecomastia is a relatively common condition: up to 70% of adult men have some degree of breast tissue, and the incidence increases with age. [3] Before surgically addressing gynecomastia, patients should see an internist to rule out underlying hormonal problems. In some conditions, gynecomastia may be treated medically without surgery.
If surgery is necessary, the most common approach is liposuction. Since gynecomastia results from too much breast tissue, removing that tissue should cause the skin to retract; the chance of retraction is more significant in younger patients.
Liposuction for gynecomastia is often combined with liposuction of the abdomen and waist. At the consultation, Dr. Sherman will discuss the options for treatment, and explain each thoroughly.
A Different Approach to Treating Gynecomastia
The second approach, the standard before liposuction, is an open excision of breast tissue. If necessary, this is performed through a small incision around the areola (nipple area), separating the breast tissue from the skin and the underlying muscle. Breast tissue is then removed without difficulty. Liposuction for gynecomastia usually takes an hour unless Dr. Sherman uses an open approach, which will take more time.
What are the Benefits of Liposuction?
Liposuction is individualized according to the patient's needs, which makes the benefits unique to the patient. The goal of liposuction is to improve body contour and proportion. Liposuction helps to:
Reduce localized fat deposits
Improve body contour and shape
Achieve better balance in relation to other body parts
Tighten skin
Over the past decade, the advent of power-assisted liposuction and other modalities has decreased the actual time of ultrasound use, which significantly diminishes swelling and other potential complications.
Liposuction Methods and Techniques
Dr. Sherman believes that there is no "ideal" method for liposuction. His approach and method depend on the patient's needs. Even though a new "revolutionary" technique is introduced almost every month, it often takes a long time for researchers to study the new instruments and publish the results in professional journals.
However, certain newer innovations in liposuction have made the results more predictable and consistent, and the benefits have been well-documented. An essential factor in determining the liposuction result is the surgeon's experience and knowledge, which allows good results from almost any technique. Poor results can result from newer, unproven methods.
Below are the methods Dr. Sherman finds to produce the best results.
Ultrasonic Liposuction
Ultrasound liposuction (UAL) was first introduced in 1993 in Europe and then in 1995 in the United States. Dr. Sherman was one of the first practitioners to use ultrasound liposuction, having used the procedure in Europe and the United States shortly after its introduction. In addition, he has taught the process in courses offered to other plastic surgeons and has been featured on many television shows and print media.
Ultrasound liposuction is similar to a dental hygienist's ultrasound apparatus used to remove plaque. A sound wave is delivered through a probe that helps emulsify the fat in the surrounding tissue.
In the hands of the experienced surgeon, the operation is easier to perform, which leads to better, more predictable results. UAL is most effective for male patients because it helps break up dense breast tissue and fat with minimal effort. It is equally helpful in revision cases where patients have uneven contours.
While some studies have shown that ultrasound assists skin contraction, this has not been definitively proven.
Power-Assisted Liposuction (PAL)
Power-assisted liposuction augments other liposuction procedures. Dr. Sherman uses PAL in almost all cases.
During PAL, the cannula moves like an electric toothbrush: rapidly with a short excursion. As with all modalities, the cannula is attached to the vacuum pump. There is a slight similarity to the ultrasound liposuction technique: the vibrating cannula enables the surgeon to remove the fat with less mechanical work and force. The result is a more efficient procedure with the smoothest result.
Candidates for Liposuction
Ideally, the patient should have a stable weight for several months before surgery. It is important to note that liposuction should not be used as a weight-loss technique. As mentioned, patients with high BMIs (body mass index) should seek dietary consultation and weight management before considering lipo; if you wish, our office can assist you in scheduling this consultation.
The ideal liposuction patient:
Is of relatively average weight with localized fat deposits
Has good skin tone with elasticity
Has realistic expectations
Is in good physical and psychological health
Liposuction may not be suitable for patients who are:
Overweight or obese
Smokers unwilling to temporarily stop
Unhealthy or have uncontrolled medical conditions
Suffering from psychological issues
Personal Consultation
At the consultation, Dr. Sherman will discuss the possible use of ultrasound, the predictable results, and of course, all potential complications. He will examine the areas to be treated and assess your skin tone and elasticity.
It is crucial that you express your goals and expectations clearly so that Dr. Sherman can develop the best treatment plan for you.
After the consultation, you will have a good understanding of what the surgery can do for you and will be able to make an informed decision about whether or not to proceed.
Preparation
Before surgery, we may ask you to:
Get lab testing
Take certain medications or adjust your current medications
Stop smoking well in advance of surgery
Avoid taking aspirin, certain anti-inflammatory drugs, and some herbal medications that can cause increased bleeding
Schedule a ride home from surgery
Arrange for help at home if needed
Liposuction is usually performed on an outpatient basis, which means you will be able to go home the same day. You will be given specific instructions on preparing for surgery, but be sure to ask us about anything you don't understand. Call (212) 535-2300 or complete this form to schedule a consultation.
The Operation
Unless a medical condition prevents office-based surgery, Dr. Sherman performs almost all liposuction surgeries in our fully accredited operating room facility. However, if our patients would rather receive care in a hospital setting, Dr. Sherman operates at the New York Presbyterian Hospital-Weill Cornell Medical Center, Lenox Hill Hospital, and the Greenwich Hospital.
Anesthesia
The different methods of pain management and sedation we use are:
IV Sedation – a type of "twilight" sleep; the most common anesthesia we use.
General Anesthesia – is used for more extensive cases.
LMA Anesthesia – a soft tube is placed in the airway for protection.
With LMA anesthesia, the patient is breathing without the assistance of the anesthesiologist, unaware of the procedure.
All our anesthesiologists are board-certified and highly experienced. Each has worked with Dr. Sherman many times over the years. We believe that choosing an exemplary anesthesiologist is as critical as selecting a plastic surgeon; we never use nurse anesthetists.
Depending on the amount of fat removed and the number of areas to address, the operation takes one to one-half hours or more. The area is infiltrated with tumescent fluid consisting of lidocaine and epinephrine mixed with saline before the procedure starts to minimize pain, reduce bleeding, and to make the fat easier to remove. Once it has taken effect, the liposuction cannula is inserted through small incisions, and Dr. Sherman begins sculpting the patient's body.
After the operation, the patient is returned to the recovery room and leaves the facility roughly one to two hours after surgery. If you are traveling from outside the New York area, we recommend spending the night after surgery at one of the local hotels we use for healing; we can arrange for a private nurse to accompany you so that you will be well cared for there and will not have to lift a finger.
Possible Complications
Of course, as in any surgical procedure, there are potential complications such as:
Bleeding
Medical complications
Infection
Fat emboli (fat globules enter the bloodstream and travel to the lungs)
Dr. Sherman will discuss these complications with you and how often they have occurred in his practice. Generally, the risk of infection, bleeding, and unsightly scars are minimal.
Is Liposuction Painful?
The pain from surgery has been compared to a profound charlie horse or a level two on the pain scale. The discomfort during the procedure is caused by the cannula touching the muscles below the fat. The discomfort has also been described as a prolonged workout at the gym. Any discomfort should subside after 24 to 48 hours.
Convalescence
The length of time needed for convalescence after liposuction depends on the amount of fat removed and each patient's reaction. Other factors include the patient's general health and the skin's elasticity.
Most patients return to work three to five days after the procedure. It may take up to two weeks to resume exercise and regular activity.
Patients are instructed to wear a compression garment for four or five days after the liposuction procedure. After this time, support garments such as exercise bra or shorts may make you more comfortable, but it is unnecessary and has no bearing on the final result. Postoperative massage and ultrasound may also be helpful, available through our office.
Revision Liposuction
The most common liposuction complications are contour irregularities. However, this is very rare because Dr. Sherman has performed thousands of liposuctions. Still, the occasional touchup might be required four or five months after the procedure.
There is no charge for this revision outside the cost of the anesthesiologist (if necessary) and operating room facility. The revision rate for liposuction is well below 5% in patients. In general, the larger the liposuction, the more the possibility of revision exists.
For the best results, the patient must maintain preoperative weight before revision is performed.
Results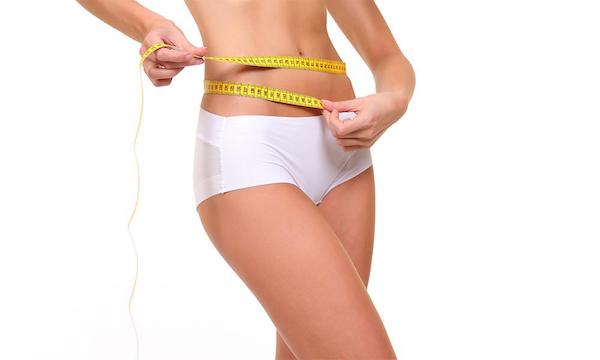 After liposuction, patients see an improvement in the contour of their bodies. The results are immediate and usually improve during the first few months as edema (swelling) subsides, and the skin tightens.
The new contour is usually permanent as long as the patient maintains their weight. If the patient gains weight, the new contours will become less noticeable and eventually disappear. If the patient loses weight, the newly acquired shape may improve.
What is the Cost of Liposuction in New York City?
During the patient consultation, we will discuss the cost of liposuction. Depending on the facility, the price will vary. Unfortunately, there is no insurance reimbursement for liposuction. Call today to schedule your consultation!
References
Bellini E, Grieco MP, Raposio E. A journey through liposuction and liposculture: Review. Annals of Medicine and Surgery. 2017;24:53-60. doi:10.1016/j.amsu.2017.10.024
Kaoutzanis C, Winocour J, Yeslev M, et al. Aesthetic Surgical Procedures in Men: Major Complications and Associated Risk Factors. Aesthetic Surgery Journal. 2018;38(4):429-441. doi:10.1093/asj/sjx161
Longheu A. Surgical management of gynecomastia: experience of a general surgery center. Giornale di Chirurgia – Journal of Surgery. Published online 2016. doi:10.11138/gchir/2016.37.4.150