Facelift
Conveniently located to serve the areas of New York, NY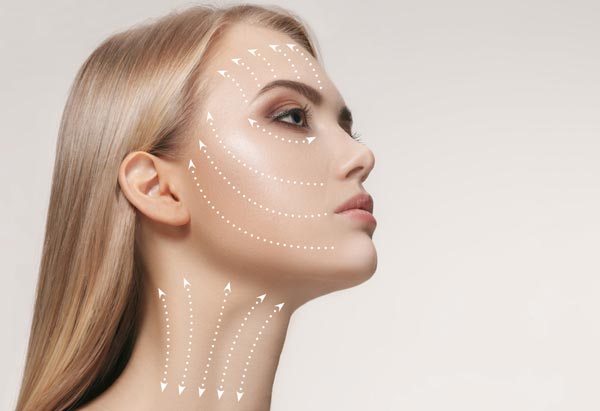 A facelift is a surgical procedure that provides a more youthful appearance to the face by tightening facial tissue and gently repositioning underlying muscles. Unfortunately, signs of aging, weight fluctuations, or sun damage can alter the structure and position of the facial features that make you unique. Also known as a rhytidectomy, this procedure reduces sagging, wrinkles and creases that develop on the face. [1]
Dr. John E. Sherman, MD, FACS repositions shifted fat deposits, tightens underlying muscles, and removes sagging excess skin for a fully rejuvenated appearance. If you are having trouble recognizing yourself in the mirror, this comprehensive surgery can address multiple signs of aging so that you feel refreshed, comfortable, and confident. Dr. Sherman and his caring team are here to help you realize your aesthetic dreams, and help you look just as vivacious as you feel. To get started, schedule a consultation at our New York City office online, or call (212) 535-2300 to speak with one of our team members.
Before and After Photos
About Facelifts
As we age, the condition and structure of our facial tissue changes. The appearance of wrinkles, fine lines, sun damage, and skin laxity become more prominent. Unfortunately, serums, creams, home treatments, and other cosmetics are only a temporary solution to the problem. For those seeking a long-lasting, effective solution to multiple signs of aging, a facelift is the gold-standard in rejuvenation techniques. This procedure helps patients restore their unique facial structure by addressing the cheeks, chin, forehead, eye area, and jawline to create smooth, even contours – from the inside out. [2] Using carefully concealed incisions, Dr. Sherman is able to access and adjust the underlying structures of the face. Depending on the methods of treatment and the concerns being addressed, a facelift may take around 2 to 3 hours hours to complete. Dr. Sherman specializes in four facelift methods:
Mini Facelift
A mini facelift is ideal for younger patients who are looking to correct moderate signs of aging, or who want to take preventative measures. This procedure focuses on the mid-face and jawline, with incisions being carefully concealed behind the ears. A mini facelift addresses sagging tissue in the lower half of the face, so it is best for patients untroubled by wrinkles or laxity in the forehead or brow. A mini facelift allows Dr. Sherman to restore definition to the chin and jawline. Because it draws lax tissue upwards toward the ears, it can offer mild improvement to the upper neck.
Short-Scar Facelift
Dr. Sherman has been performing this facelift technique for over 20 years, and has played an integral role in developing technology and medical devices to allow maximum access with minimal incisions. This facelift uses small incisions made on the facial skin that borders the ear and along the back of the ear. This allows Dr. Sherman optimal access to reposition fat deposits, skin and for other underlying structures in the mid-face area to be lifted and tightened successfully without leaving obvious surgical marks or affecting the hairline.
Neck Lift
For patients looking to smooth and tighten skin under the chin and across the neck, this procedure offers an effective solution for this difficult area. A neck lift corrects loose neck skin, neck banding, and can re-define the chin and jawline. This makes it particularly appealing for male patients looking to restore a masculine, angular jawline. Combining a mini-facelift and neck-lift is a popular way to target the common sources of dissatisfaction among patients, and the most noticeable signs of aging.
Coronal Forehead Lift
Designed to address sagging excess skin that rests along the brow, this lift addresses signs of aging in the forehead area. Incisions in this method are hidden above the hairline, which allows Dr. Sherman a discreet access point to address lax muscles, remove fat deposits and tighten the loose skin of the forehead. By repositioning the skin of the forehead to a higher location, wrinkles and creases are smoothed, and patients enjoy a more youthful appearance and confident, engaged expression.
Endoscopic Forehead Lift
This variant of forehead lift can be performed with minimal incisions thanks to the use of an endoscope. This allows Dr. Sherman to free the skin and lift and tighten the underlying structures of the forehead without the need for larger, more invasive incisions. An endoscopic brow lift only requires 3-5 short incisions near the hairline. An endoscope (a long, thin instrument with a camera) is inserted into one incision to allow Dr. Sherman to see underneath the skin, while delicate surgical instruments gain access via the other small incisions. This procedure addresses brow furrows and forehead creases by repositioning sagging skin and repairing loose facial muscles.
Added Benefits
Dr. Sherman's expertise in a wide variety of facelift rejuvenation techniques will ensure that you receive a customized procedure and enjoy beautiful results that showcase your unique facial features. Other added benefits to look forward to are:
Lifted and tightened skin
A restored youthful, energetic facial appearance
Wrinkles and frown lines removed
Elimination of excess tissue around the jawline for better definition
Repositioning and remodeling of the fat pads in the face that shift with age for fuller, more elevated cheeks
Natural-looking, long-lasting results
See what awaits you with a facelift and schedule an appointment for a consultation at our New York office.
Ideal Candidates
Patients who have grown unhappy with wrinkles, loose skin, and volume loss in the face may find a facelift procedure to be a rewarding solution. This popular treatment is widely performed on men and women to take years off their appearance and redefine youthful contours. Candidates for a facelift are asked to:
Be in good physical health
Be willing to stop smoking
Have positive yet realistic expectations of the procedure
Dr. Sherman and his friendly team will give you details of your candidacy during your consultation. Schedule yours using our easy contact form. Or, you can give our New York office a call directly at (212) 535-2300.
Your Personal Consultation in Manhattan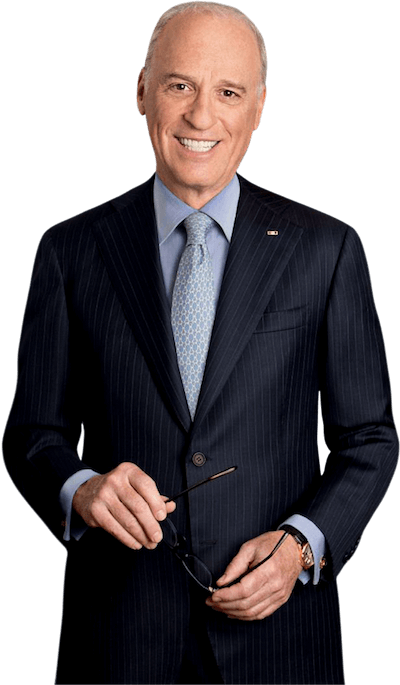 Patients seeking surgery on the most visible, vital, and delicate areas of the human body should certainly make a well-informed decision when selecting a plastic surgeon. As noted above, delete either Dr., or MD is one of the most accomplished, prominent, and trusted plastic surgeons in New York. For over 35 years, he has performed thousands of procedures that made a profound impact on patients' lives, including those affected by 9/11. He has been recognized for his work by Castle Connolly Top Doctors, New York Magazine Best Doctors, and The New York Times Super Doctors, among other publications, as well as city and national government organizations.
Your facelift consultation will take place at our offices on the Upper East Side, where You will have a front-row view of the Metropolitan Museum of Art and Central Park. You'll be shown to a consultation room where we'll take down your health and medication information. After listening to your aesthetic concerns and cosmetic ideals, Dr. Sherman will perform a brief examination of the texture and structure of your face and neck. If you qualify for this procedure, he'll recommend the best approach, and discuss the specifics of your treatment plan.
A personal consultation with Dr. Sherman is an important step in learning more about your rejuvenation options, and the possibilities in store. Those who can't make it to our offices may participate in a virtual consultation. Just follow the easy prompts for the submission process and we'll be in touch.
How to Best Prepare
Our staff will provide you with a list of preoperative instructions to follow. Make sure that you complete them to ensure you have a smooth procedure and recovery process. Dr. Sherman advises patients to:
Fill prescriptions for medication: Dr. Sherman will prescribe pain medication for your recovery prior to the date of your surgery. It will be important to have this on hand, so plan ahead. Doing so eliminates the stress of running to the pharmacy at the last minute.
Stop smoking: Besides contributing to an aged appearance, tobacco products constrict blood flow and may complicate your procedure and recovery process.
Stop certain medications: Medications such as anti-inflammatories and herbal supplements can increase the risk of bleeding during facelift surgery.
Fast as instructed: Regardless of the type of anesthesia to be administered, you'll be given specific instructions to ensure your safety.
Procedure
Dr. Sherman performs facelift procedures either at his accredited medical offices, or at one of three top-ranking hospitals in the United States. Your procedure may take place at New York Presbyterian's Weill Cornell Medical Center (Rated the Best Hospital in NY, US News and World Report), Lenox Hill Hospital, or Greenwich Hospital in Connecticut. Regardless of the location, you'll be kept comfortable during your procedure with either general or IV anesthesia overseen by a highly experienced anesthesiologist. After your procedure, you'll have the option of recovering in one of these facilities, or a hotel room, where Dr. Sherman will attend to you for your follow up appointment.
Your Recovery
Recovery time will differ depending on your age, health status, or your specific procedure. Drains, if required, are removed 1-3 days after. A compression garment may be given to you to be worn around the lower face and neck for about a week. [4]
Patients are typically able to return to their normal activities and work within 1-2 weeks. Mild bruising, swelling, and discomfort may be felt during the first 3-4 days but is easily managed with the help of prescription medication.
Most patients should feel comfortable resuming daily activities 7-14 days after.
Because of the techniques used to smooth the skin and contact with the facial nerves, patients may experience a slight numbness in the face. However, this will resolve itself as healing continues.
Dramatic Results
As time progresses, your final results will gradually become visible. When performed by a skilled, experienced plastic surgeon, a facelift produces dramatic, yet natural-looking improvements to targeted areas of the face. But these effects aren't limited to the specific areas treated. By addressing the most prominent signs of aging, patients experience an overall rejuvenation that allows their best assets to shine. After a lift procedure, skin is supple, smooth to the touch, and contours are restored to revitalize your overall appearance. Mini facelifts can last an average of six years.
Cost of a Facelift in New York City
The final cost of a facelift depends on the individual course of treatment recommended for each patient. The details contributing to the total estimate for your procedure will be discussed at your consultation. Please contact our office with any questions and we'll be glad to assist you. Visit our financing page to see how you can fund your treatment with easy payment plans.
References