Breast Reconstruction
Conveniently located to serve the areas of New York, NY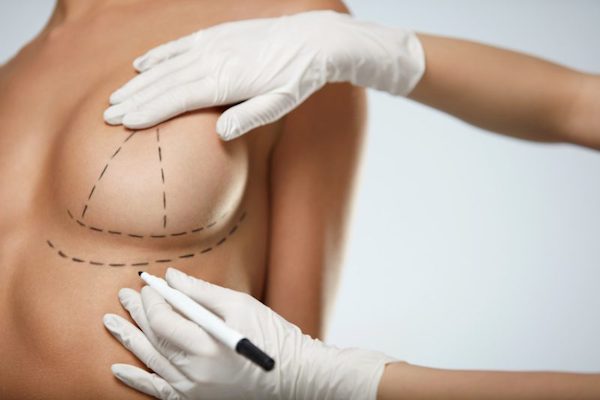 The choice to undergo breast reconstruction surgery is an incredibly personal decision. Dr. John Sherman is an experienced and highly skilled plastic surgeon who focuses on providing our breast reconstruction patients in New York City with comforting personal care during the entire process.
Before and After Photos
Consultation Process
The consultation is an essential part of the breast reconstruction process. This is the time for patients to ask any questions they may have regarding the procedure. This is also the time for patients to provide Dr. Sherman with information regarding the results they are hoping to achieve through breast reconstruction surgery. This includes discussing things such as breast implant size, breast shape, the type of implant being used, the price of the procedure, and the surgical techniques used to perform breast reconstruction, such as DIEP flap reconstruction and TRAMP flap reconstruction. Dr. Sherman can inform you of all the options available for breast reconstruction surgery.
Procedure
Dr. Sherman offers breast reconstruction after mastectomy as well as double mastectomy reconstruction. Because of his extensive experience with breast implants, and because of his use of the Allergan 410 implants, Dr. Sherman often revises previously performed mastectomy reconstruction surgery as well as breast reconstruction surgery performed for other reasons. This may be due to implant problems, or the aesthetics of the breast itself.
These operations are performed either in our office-based surgery center as an outpatient, or at the hospital. If you desire hospitalization or outpatient hospital surgery, you may choose from The New York Presbyterian Hospital or Lenox Hill Hospital or The Greenwich Hospital in Connecticut. Breast reconstruction is performed under general anesthesia
"Dr. Sherman did my reconstructive surgery after I was diagnosed with breast cancer at 29 and underwent a bilateral mastectomy. The results looked so natural that when I was in the hospital after the birth of my second child a few years later, and my third a few years after that, the nurses in the maternity ward kept asking and encouraging me to breastfeed because no one could tell that I had undergone the surgeries until I told them."

Breast Reconstruction Patient
Insurance
Insurance reimbursement varies, but the cost of these operations is usually covered by your insurance carrier. We will make every effort to contact your insurance company to help you predetermine your benefits. We also offer financing options to help make the payment process easier.
Recovering from Breast Reconstruction
Dr. Sherman will provide you with thorough post-operative instructions to help make the recovery process as easy as possible. Swelling and bruising are to be expected. These issues will subside over the coming weeks.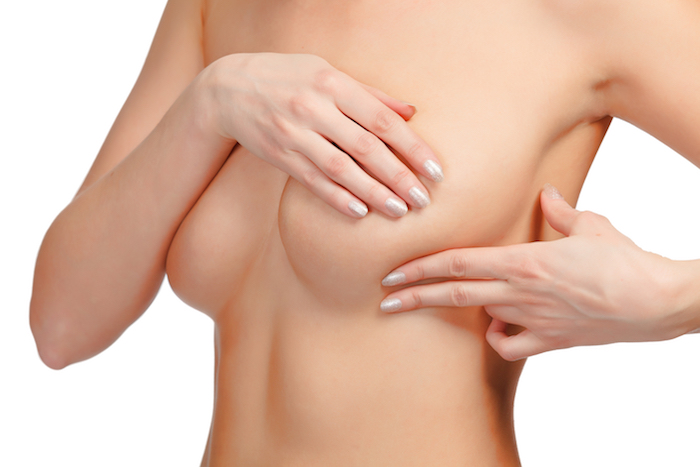 Patients are likely to experience discomfort during the recovery process, such as soreness, feelings of tightness, muscle spasms, and pain. Medication can be provided to help make the process as comfortable as possible
There may be some numbness around the area following breast reconstruction surgery. Some patients may also experience tingling, itching, and other sensations during the recovery process. These issues will dissipate as normal sensation returns to the area.
The incisions for breast reconstruction are precisely made to help minimize the visibility of post-surgical marks. The incision lines may are more noticeable during the first few months following breast reconstruction surgery, but will begin to fade over the next 12 to 18 months.
Schedule a Consultation
If you are interested in undergoing breast reconstruction surgery for one or both your breasts following a mastectomy or double mastectomy, contact our office in New York City today to schedule a consultation. Dr. Sherman can address your questions and concerns and can provide you with the total care you need.