Neck Lift
Conveniently located to serve the areas of New York, NY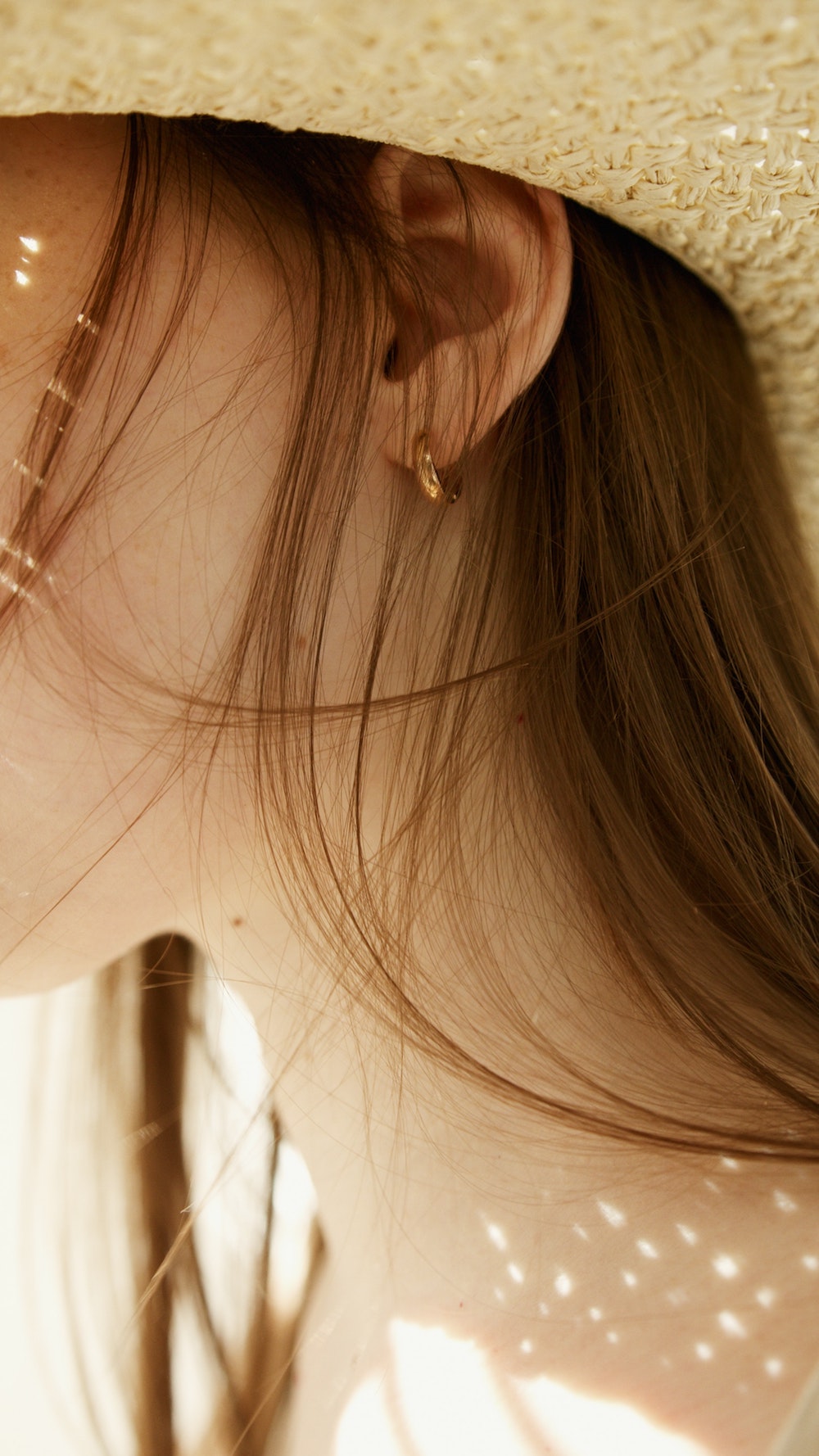 A neck lift is a surgical procedure that improves the contours of the neck. Neck lifts tighten sagging skin, eliminate unwanted fullness, and reduce the appearance of the muscle bands, prominent vertical muscles that stretch upwards from the collarbone. The neck is a highly visible feature that influences our overall appearance. A lithe, smooth neck projects youth and grace. Whether from aging or genetics, the various structures of the neck can undergo changes that can make us feel older or heavier than we actually are. If you find that you've been opting for higher collars or turtleneck sweaters and scarves to conceal a neck that doesn't quite align with the image you wish to project, consider a neck lift.
John E. Sherman, MD, FACS is a board-certified plastic surgeon that performs neck lifts utilizing a comprehensive approach that offers patients beautifully sculpted necks and jawlines to enhance their aesthetics. Schedule an appointment for a personal consultation with Dr. Sherman at his Manhattan office. You can fill out a convenient online form, or call us at (212) 535-2300 to get started.
About the Neck
The human neck is a complex structure that houses the vital axes of our bodily systems.
It is swathed in layers of muscle that grant our head mobility. And despite the critical inner workings, the neck is covered with skin that is significantly thinner than other parts of the body. Quite simply, it's a vulnerable part of the body and so are its aesthetics. Weight fluctuations or genetics can affect the appearance of the neck, but aging is the most common culprit. The aging process causes volume loss in all of our tissues. Skin and subcutaneous fat become thinner, allowing for muscles and veins to become more visible. At the same time, a decrease in collagen and elastin levels in our dermis allows our skin to submit to the constant pull of gravity. We also produce less growth hormone as the years pass. This causes muscles to weaken and fat to become distributed unevenly in the body. (1)
And while this can all seem like a grim fate for our appearance, there's no need to be discouraged. There are more preventative and rejuvenating treatments available today than ever. In the hands of an experienced plastic surgeon, wrinkles, sagging, fat deposits, and pronounced muscles can be restored, and youthful-looking results can be maintained for years to come.
Total Neck Rejuvenation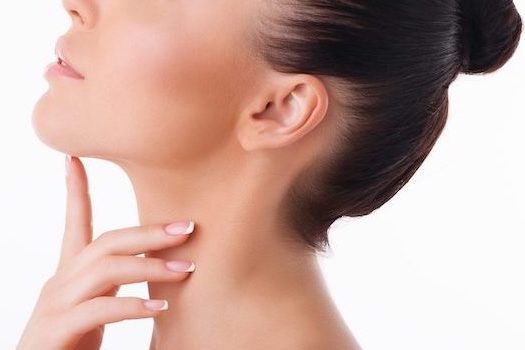 A neck lift is one of the procedures that Dr. Sherman performs most frequently in his practice. One of the main goals of a neck lift is the improvement of the cervicomental angle – the angle that is formed where the underside of the chin meets the neck. Using advanced techniques that are tailored to each patient's unique needs, he is able to provide consistently satisfying results.
Submental Liposuction
Patients that are troubled by fat deposits on the neck and under the chin can have them eliminated with submental (beneath the chin) liposuction. For those who still have good skin elasticity and muscle integrity, this treatment alone can be enough to improve the appearance of the neck. Unwanted fat is suctioned away through discreet entry points. Double chins can become a thing of the past, and patients can enjoy a more clearly defined jawline. This procedure is performed in local anesthesia in the office opera room. The procedure takes approximately 35 to 40 minutes. A small incision is made behind each ear lobe. Patients are sent home with an elastic chinstrap to be worn for 2 to 3 days. This is a "weekend procedure;" if performed on Friday, patients are back to work on Monday.
Platysmaplasty or Muscle Tightening
The platysma is the muscle that extends from each clavicle and extends to the mandible (the lower jaw). As we age, the muscle and overlying skin weaken and begin to loosen and separate. This is what leads to the dreaded "turkey neck" below the chin, and the neck banding that can give away our age.
If you're troubled by a discrepancy between the appearance of your neck and the rest of your face, an isolated platysmaplasty may be performed. This requires a small inconspicuous incision below the chin, and occasionally behind the ears. This allows access to the inner and outer edges of the muscle. The medial (center) edges are brought together and tightened. This procedure can be performed with an isolated submental incision if the platysma laxity is minimal. If necessary, it can be performed with an incision behind the ear to help redrape the skin and pull the muscle in a lateral direction. Sagging neck skin can be lifted upwards and tightened using small incisions concealed behind the ears. (2)
Direct excision of platysma submental liposuction
Some patients have a large redundant platysma below the chin with overlying fat. For patients who wish to avoid a full facelift but want simple correction of this problem, a direct excision in the midline portion of the neck can be performed. The skin is incised with a vertical incision extending from behind the chin, the muscle approximated in the midline and submental fat is removed. A small z-plasty is placed in the skin to minimize scarring. For these patients, there is a trade-off: a midline scar that is usually inconspicuous for a dramatic change in the neck.
The procedure is performed in the office under local anesthesia, or sedation anesthesia if the patient desires. The procedure takes less than 2 hours and the patient returns home with a chin support. Bruising varies. Return to work is possible in about one week.
Benefits of a Neck Lift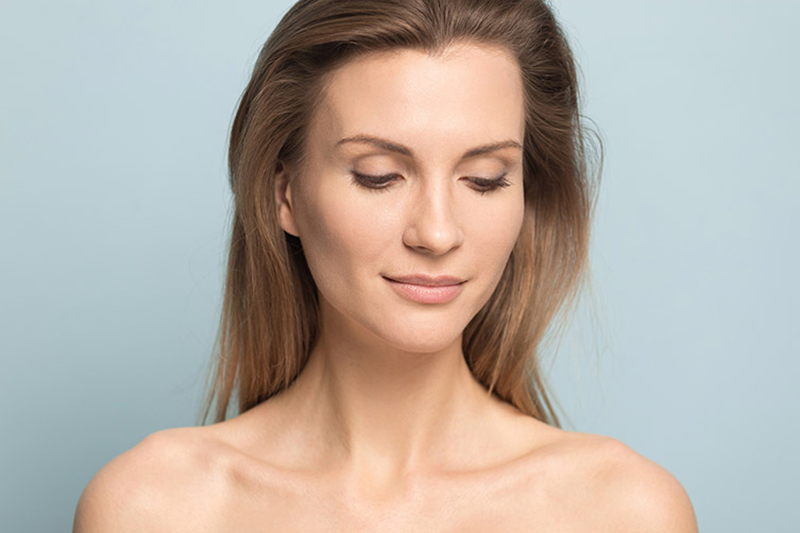 This procedure rejuvenates the neck, re-creating youthful definition and streamlined contours. Dr. Sherman's approach is specifically designed for natural-looking results that are tailored to the unique anatomy and goals of each patient. Here are some more benefits you will be able to enjoy from Dr. Sherman's approach to neck lifts:
Increased confidence
Contributes to a younger, more slender overall appearance
Dramatic reduction or elimination of "turkey neck" and banding in the neck.
Improved jawline definition
Dramatic improvement or complete elimination of lax skin and wrinkles on the skin of the neck
Correction of a double chin
A longer, more elegant appearance for the neck
Incisions are carefully placed behind the ear or under the chin so that any scarring is concealed
Personal Consultation
A personal consultation at our offices on the Upper East Side is the first step in determining whether a neck lift is right for you. After assessing your medical history and discussing your cosmetic concerns, Dr. Sherman will examine the skin and underlying structures of your neck. The extent of your fat deposits and the condition of your musculature and skin are important considerations. It will also allow Dr. Sherman to determine whether you are a good candidate for surgery and the best approach. Neck lifts are commonly performed, but they aren't appropriate for all patients. Dr. Sherman will be able to recommend the best course of action for your concerns. For example, patients with little fat and only moderate skin laxity may benefit from a skin tightening procedure, and be able to forgo a more involved surgery. Those whose skin laxity extends to their face may choose to combine a facelift with their neck lift for more complete rejuvenation. Meeting with Dr. Sherman is the best way to learn about all the options available.
Contact our office in New York City today to schedule a consultation for your neck lift. Dr. Sherman can address any questions you have about the procedure so that you can make a confident, well-informed decision, and start looking forward to your results.
To book a one-on-one appointment, call our office at (212) 535-2300. We also offer virtual consultations for those unable to make it to our offices. Just follow the prompts and one of our staff members will be in touch.
Preparation
Once your surgery is scheduled, you'll receive detailed preoperative instructions. Following these instructions diligently will ensure that your procedure goes smoothly and that you enjoy a quick recovery and the very best results possible.
Discontinue blood thinners, supplements, and other medications as instructed
Stop any nicotine use in the weeks leading up to your surgery and remain nicotine-free for the duration of your recovery
Fill prescriptions for pain medication and antibiotics in advance of your procedure
Coordinate a ride home and escort if sedation or general anesthesia will be used.
Arrange time off from work and social commitments to ensure adequate time to rest
Neck Lift Procedure
Before your neck lift procedure begins, you'll have the opportunity to review the details of your treatment, whether it entails liposuction, a platysmaplasty, or a combined approach.
Platysmaplasty
During a platysmaplasty, separated muscle fibers are drawn back together and tightened. Dr. Sherman will make a small incision on the underside of the chin. This allows him access to the separations in the platysma, as well as the opportunity to remove any additional fat. He will place strategically located sutures to repair the muscle, eliminating the appearance of neck banding and creating a more aesthetically pleasing cervicomental angle. Incisions concealed behind each earlobe allow for further adjustment and reinforcement to the platysma. The skin is then carefully redraped, and any excess skin removed. (3)
Neck Lift Recovery and Results
After a neck lift, the neck is bandaged and dressed in supportive dressings to help manage swelling. Swelling and bruising are normal in the first few days after your procedure. During this time, we recommend keeping your head elevated above your heart when resting to help reduce swelling. Do not apply ice to the area as it can disrupt proper blood flow, however, you can easily manage discomfort with the medication that Dr. Sherman has prescribed. You'll return for follow-up appointments so that he can monitor your healing. Work can be resumed after two weeks, unless your job is strenuous or physically demanding. Please avoid rigorous activities for the next several weeks until instructed otherwise. Once you've fully recovered from your neck lift, you'll notice a smoother, firmer neck. You'll enjoy a profile with enhanced contours, better jawline definition, and a boost in confidence. Any scarring is carefully concealed and results are natural-looking.
FAQ
Does a neck lift help with jowls?
A neck lift is designed to treat and address soft tissue structures under the chin. Jowls are deposits of skin and fatty tissue that hang around the jawline, above the neck. If you wish to get rid of your jowls, a neck lift might not be the best option. Rather, a facelift may be best. Many patients have signs of aging in both their face and neck. These patients typically see the best results when these two procedures are performed in tandem. 
What are some alternatives to a neck lift?
To avoid the surgical requirements that come with a neck lift, many turn to cosmetic injections like Botox and fillers. However, while these products offer genuine results, their results are fleeting. With a neck lift, patients can see results that last much longer than cosmetic injections and that don't require annual maintenance sessions. 
Does a neck lift fix a double chin?
Yes! One of the benefits of a neck lift is that it can help improve the appearance of a double chin. During the procedure, excess skin and fat are removed, and the remaining tissues are tightened to create a smoother, more defined jawline. 
How Much Does a Neck Lift Cost in Manhattan?
The cost of a neck will vary from patient to patient depending on their individual treatment plan. The techniques, anesthesia, and extent of surgery required will determine your cost. You will be provided with an accurate estimate for the price of your procedure following your personal consultation. 
References
Park, D. M. (2015). Total Facelift: Forehead Lift, Midface Lift, and Neck Lift. Archives of Plastic Surgery, 42(2), 111. https://doi.org/10.5999/aps.2015.42.2.111
Pérez P, Hohman MH. Neck Rejuvenation. [Updated 2021 Sep 10]. In: StatPearls [Internet]. Treasure Island (FL): StatPearls Publishing; 2022 Jan-. Available from: https://www.ncbi.nlm.nih.gov/books/NBK562229/
Mejia, J., Nahai, F., Nahai, F., & Momoh, A. (2009). Isolated Management of the Aging Neck. Seminars in Plastic Surgery, 23(04), 264–273. https://doi.org/10.1055/s-0029-1242178