Breast Lift
Conveniently located to serve the areas of New York, NY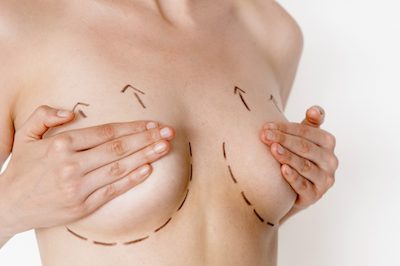 Women who are unhappy with the saggy appearance of their breasts can greatly benefit from a breast lift. This breast enhancement procedure can lift the breast to give them a more youthful appearance and enhance the overall shape of the breasts. Dr. John Sherman is a highly experienced board-certified plastic surgeon who has provided numerous women with beautiful results from their breast lift surgery in New York City.
About
A breast lift, also known as mastopexy, is the operation to correct breast ptosis. Breast ptosis is characterized by the descent of the breast below the inframammary fold which may be caused by aging, childbirth, and pregnancy, or the presence of large breast implants. There are various grades of mastopexy which classifies the breast and nipple in relation to the descent to the inframammary fold, and depending on this gradation the operation may change.
Before and After Photos
Benefits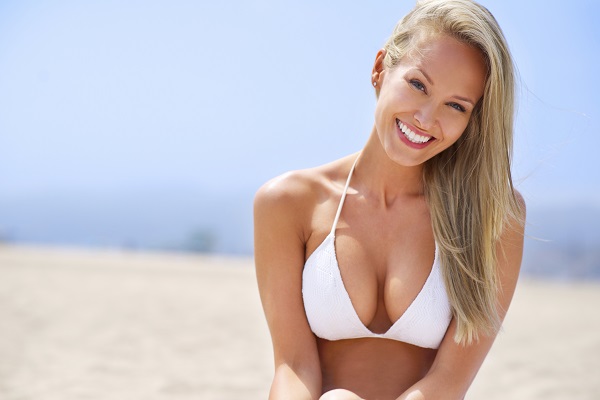 The mastopexy or breast lift plastic surgery is an operation that is very similar to a breast reduction. There is a repositioning of the nipple and the areolar above the inframammary fold, and reshaping of the breast without removal of breast tissue. It is often referred to as the changing of the skin envelope without significant change in the contents of the envelope. The result is a nicer aesthetic result, and a firmer, younger-looking breast.
What to Expect After Your Breast Lift
There may be some swelling and bruising around the breasts following your breast lift in New York City. You will be provided with a surgical bra or compression garment that you will need to wear during your recovery. Recovery generally takes a week or two before most normal activities can be resumed, but more strenuous physical activity will need to be avoided for several more weeks.
The results of your breast lift will be noticeable once the swelling has fully subsided. Your breasts should have a shapelier and more youthful appearance and these results should last for years to come.
Simultaneous Mastopexy and Breast Augmentation
For patients who have smaller sized breasts, and where the breast is ptotic, a simultaneous breast augmentation may be combined with the mastopexy operation. This combination procedure is often referred to as a breast lift with augmentation or a breast lift with implants. There are many ways to perform a breast augmentation with lift, all of which vary with the type of mastopexy that needs to be performed: either a full mastopexy or a periareolar mastopexy. The best results are achieved for this operation when small implants are used in combination with the mastopexy. Of all the breast operations, this requires an experienced surgeon because of the simultaneous uplift and increase in size where judgment must be used. Dr. Sherman can discuss the option of a breast lift and implants during the consultation.
Cost and Payment Options
The cost of your breast lift in New York City can vary based on several factors like the techniques used and the extent of work required to provide you with the results you desire. Our team can let you know what the expected cost of your breast lift will be and let you know about the financing options we offer.
Procedure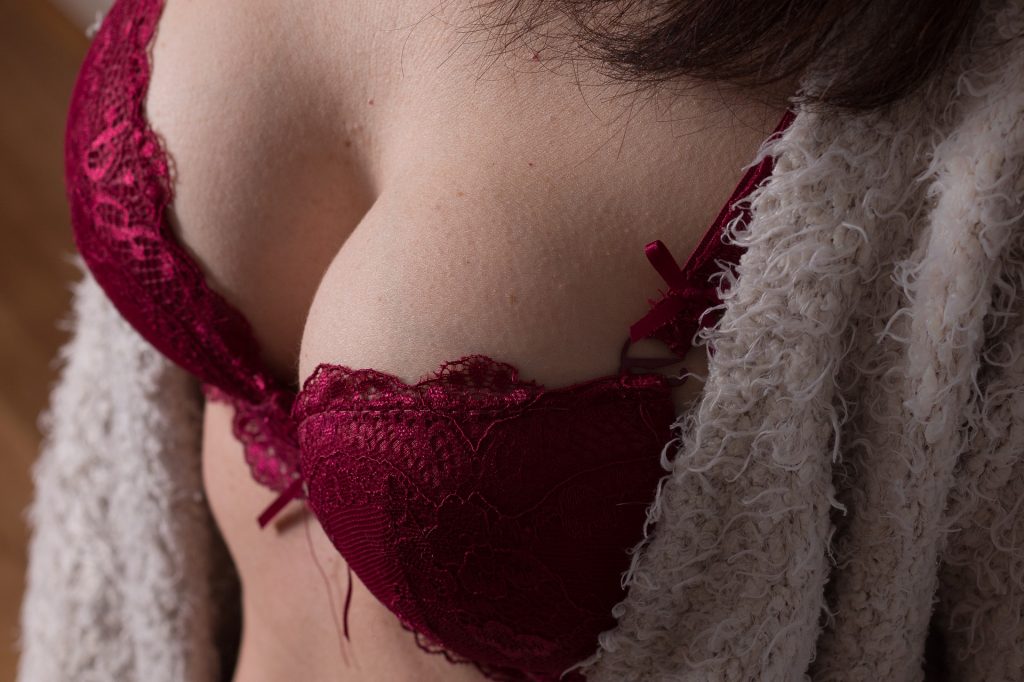 Unless the patient has medical conditions that warrant hospitalization, the mastopexy is almost always performed as an outpatient. The mastopexy (breast lift) may be performed as an outpatient in our fully accredited operating suite, or as an outpatient in the hospital. If you prefer the hospital, Dr. Sherman operates in New York at the New York Presbyterian Hospital, Weill Cornell Medical Center, or at Lenox Hill Hospital.
The procedure usually takes about 2 to 2 1/2 hours. The patient returns home after convalescence in the recovery area. Patients who live outside of New York City are encouraged to stay in Manhattan overnight. Sutures are removed up to seven days after surgery.
Anesthesia
Because of the length of time of the operation and the repositioning of the patient the operation is performed under general anesthesia.
Convalescence
The 1st night after surgery pain level is usually characterized as a number 2. This is relieved by medication that is prescribed for you. After breast lift surgery, it takes approximately one week to ten days to feel comfortable. You should refrain from athletics for three weeks after surgery.
Complications
Complications are rare following breast mastopexy.
Cigarette Smoking
Dr. Sherman does not perform this operation on cigarette smokers, because of the higher rate of complications associated with it. The operation depends upon blood supply to the nipple and tissues. Nicotine is a vasoconstrictor (it constricts the blood vessels) thereby diminishing the circulation to the nipple. If you are a current smoker, you must stop for at least one month prior to surgery. Nicotine patches and gum are not acceptable and do not significantly diminish the risk of complications.
However, scars may be minimal or noticeable, but certainly are present.
there is potential for healing problems as well as scarring.
Nipple circulation problems, and healing of the nipple
Though these are very rare in experienced hands like Dr. Sherman's, he will discuss all potential complications with you concerning this operation beforehand.
Results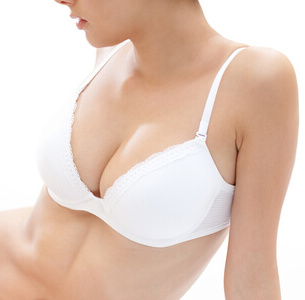 There are numerous benefits of breast lift surgery. You will notice that your breasts are firmer and higher, and be in better proportion with your body. The vast majority of our patients are happy with the results and often indicate they feel younger looking and more feminine.
Though a breast lift does not technically increase the size of your breasts, they usually appear larger due to being higher and more firm in appearance. You can of course combine this procedure with breast augmentation surgery to increase size.
The advances in cosmetic surgery allow our center to produce results that are much more natural-looking with an increased success rate for most patients.
That being said, patients still need to have realistic goals about this surgery. We will go over everything with you during your first breast lift appointment in our Manhattan office.
Schedule a Consultation
Dr. John Sherman utilizes his extensive surgical expertise and years of experience to produce optimal results for each patient and every procedure. If you'd like more information about breast lifts, have any questions about the procedure, or would like to schedule a consultation, please feel free to contact our office today.
FAQ
What Is a Breast Lift?
A breast lift, also referred to as a mastopexy, is a procedure in which Dr. Sherman enhances the shape of your breasts. During the procedure, the doctor removes excess skin to lift drooping breasts, make the breasts perkier and firmer, and correct breast asymmetries. The areolae may also be repositioned and resized during this procedure.
Many choose to have a breast lift if they feel that their breasts appear saggy. Breast lifts are great for those who don't want to change the size of their breasts but still want breast enhancement.
Some places may offer a breast lift without surgery, also known as a non-surgical breast lift. These procedures do not offer the same results that ar possible through surgery.
Why Do Breasts Sag?
Breast sag due to multiple factors, such as:
• Aging: When you age, your breasts naturally start to droop. Aging causes loss of firmness and elasticity in the skin tissues due to reduced production of collagen and elastin protein.
• Pregnancy and Breastfeeding: During pregnancy, your breasts become heavier and fuller. This causes stretching in the skin. Once breastfeeding is over, the breasts have lost their new volume, but the skin is still stretched, leading to sagging excess skin.
• Weight Changes: Gaining weight causes the skin to expand. After dramatic weight loss, the skin has trouble shrinking back down, creating excess drooping skin.
• Gravity: The steady downward pull of gravity causes the tissues to sag over time.
How Soon Until I See Results from My Breast Lift?
Your breast-lift results will be immediate. However, you will need to wait to see the final results until all swelling and bruising in the region has resolved.
Your breasts will change and settle over the next few months. Make sure to maintain a stable and healthy weight in order to retain your new breast shape for as long as possible. Remember that as you age, your skin will continue to lose elasticity.
How Do I Prepare for a Breast Lift?
The best way to prepare for a breast lift is with a consultation with Dr. Sherman. During this, he will address:
• Concerns and Expectations: You will explain to Dr. Sherman why you want the breast-lift procedure and can ask any questions you may have. He will work to set realistic expectations in regard to results.
• Medical History: Dr. Sherman will go over your complete medical history, including your current and past medical conditions and procedures. If you have a history of breast cancer, discuss this with Dr. Sherman. If you are taking any medications or have recently, it is important to mention these as well.