Breast Augmentation
Conveniently located to serve the areas of New York, NY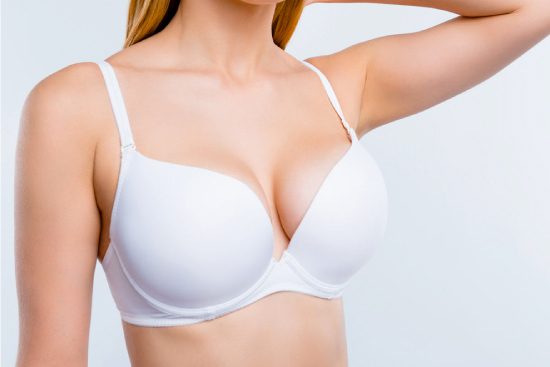 In the United States last year over 300,000 breast augmentations were performed. Historically it has been the most common cosmetic surgery procedure, only to be surpassed last year by liposuction.
The modern era of breast augmentation started in 1961 when the first silicone implant was used to improve the appearance of the breast. Since that time, the basic implant has undergone many modifications and improvements. In 1991, because of unsubstantiated claims, the FDA suspended use of silicone implants except for breast reconstruction. However, many studies that were then performed have demonstrated the safety of breast implants. At this time, silicone breast implants are now approved by the FDA.
Before and After Photos
About
"Dr. Sherman is absolutely amazing! His work is above reproach. The results are impeccable. He offers suggestions, options and is very customized in his treatment plans. He is always available for the smallest question and treats his patience with the utmost compassion. Dr. Sherman is extremely professional, his office is well run and his staff is wonderful and attentive. Everyone there deserves more than 5 stars! I have recommended him often and plan on continuing!"

Breast Augmentation Patient
Many of our patients who desire breast implants are in their early twenties and thirties. Many of our patients are women who have lost breast volume due to pregnancy and wish to return to their pre-pregnancy breast size. It is therefore not uncommon to perform breast augmentation surgery on women throughout their forties. This can be commonly performed with an abdominoplasty (tummy tuck) as part of the "mommy makeover."
Breast augmentation with lift, also referred to as a breast lift with implants, is a popular option for women that want to enhance the size of their breasts as well as improve their overall shape and reduce breast sagging.
Dr. Sherman will discuss the goal of your proposed breast augmentation surgery, and go over the entire procedure with you. The following information will help you understand breast implants and the operation itself.
Basically, there are three decisions that the patient must make. They are the following:
The incision site (Below the breast, around the areolar, or through the axilla).
The choice of the implant: silicone or saline

textured or smooth implants
round or anatomical (teardrop) implants
saline implants
cohesive gel versus standard silicone gel

the placement of the implant either above or below the muscle.
Types of Breast Implants
The type of breast implant choice is one of the most important decisions that you have to make. Dr. Sherman will discuss the relative advantages of each type of breast implant, silicone or saline. We will also discuss the different types of silicone implants that are currently available.
Breast implants now come in various widths, heights, and projections, such as high profile breast implants. There are also options like textured implants. These are all individualized to create the desired goal of the patient. In addition, Dr. Sherman was one of the original investigators for the Allergan 410 cohesive gel breast implant. These implants are now approved by the FDA.

Procedure
The operation may be performed in our fully accredited surgery center, or in the hospital as an outpatient. The breast augmentation surgery takes approximately 1 to 1 ½ hours. Occasionally, a simultaneous breast lift will be performed if the patient is ptotic (droopy breasts) which will add to the time of the operation.
You will stay in our recovery area until you feel comfortable to return home. If you are coming from more than an hour outside of New York City, you should remain in New York City overnight, so that Dr. Sherman could see you if the need arises. Suture removal is usually one week after your breast augmentation.
Breast implants have been known to help lessen the appearance of pectus excavatum. With this congenital disorder, the chest becomes sunken in, causing a concave depression. Also referred to as "funnel chest," this condition can often have a negative effect on a person's self-confidence, and breast augmentation surgery can help to remedy this experience.
Incisions for Breast Implants
The choice of incision is made by the patient after consultation with Dr. Sherman. Breast augmentation can be accomplished through either a transaxillary (armpit) incision; inframammary incision (below the breast, above the fold); or a periareolar incision (through the areola, the circle around the nipple). The selection of the breast implants as well as the goal for size, shape, and placement, each play a role in where the incision is made. Each approach has its advantages and disadvantages and varies from person to person. During your consultation, Dr. Sherman will discuss all of these with you.
Submuscular or Subglandular Breast Implants
This describes the position of the implants in relation to the pectoralis muscle. Depending on your anatomy, age, and vocation, there are advantages to each approach. Dr. Sherman will explain each, and help you understand the position that may be ideal for you. Usually, if a patient has some degree of ptosis (droop) the implant is placed in the sub-glandular position, above the muscle.
Cohesive Gel Breast Implants
The Natrelle 410 features an anatomically shaped silhouette, with contours that closely resemble the curve of a woman's breast. On February 20, 2013, the U.S. Food and Drug Administration approved the Natrelle 410 Highly Cohesive Anatomically Shaped Silicone-Gel Filled Breast Implant which is designed to increase breast size (breast augmentation) in women at least 22 years old and to rebuild breast tissue (breast reconstruction) in women of any age.
Dr. Sherman was one of the limited number of select investigators for the Allergan Natrelle 410 Cohesive Gel breast implants, sometimes referred to as gummy bear implants, and thus has a deep and thorough understanding of the nature of these implants. Dr. Sherman will be able to go over all the benefits as well as anything else you need to know during your detailed consultation if you are looking to use these anatomically shaped implants.
Breast Augmentation Revision
Because of Dr. Sherman's experience, he often corrects problems associated with previous augmentation surgeries. This may reflect the aging of the breast in relation to the implant, or complications of the previous breast implant surgery. Read about Dr. Sherman's New York patients' experiences and reviews.
Anesthesia
Patients have a choice of either general anesthesia or intravenous sedation anesthesia. As in all of our operations, the anesthesiologist is a board-certified, highly-skilled, and experienced anesthesiologist. If the breast implants are placed below the muscle, the operation is usually performed under general anesthesia.
Recovery
After your breast augmentation procedure, it takes approximately three to four days to feel comfortable. You should refrain from exercise for roughly three weeks after surgery while you recover.
Possible Complications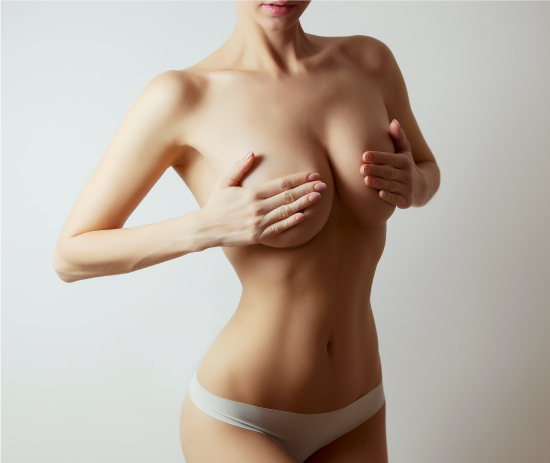 Breast augmentation surgery has several potential postoperative complications. These include capsular contracture, deflation of the implant, and wrinkling of the breast implant. Dr. Sherman will discuss the incidence of each of these and relate it to your individual surgery.
In addition, some patients experience temporary numbness of the nipple for several weeks after surgery. This may last longer or may be permanent in a very small group of patients.
ALCL (anaplastic large cell lymphoma)
Each year over 1.5 million breast implants are implanted worldwide for breast augmentation. Over the past few years, researchers have found that women with breast implants may have a small but increased risk of developing ALCL. While the actual number of cases worldwide is not confirmed, it appears to be approaching 400 cases. This ALCL is a rare malignancy that can be effectively treated. While research continues, it appears to be associated with implants that are textured and in patients who develop a seroma (accumulation of fluid around the breast). To this date, there have only been two cases associated with smooth implants, and those patients had previously placed textured implants. With this worldwide alert, the database is expanding, with ALCL registries and recommendations for treatment.