CoolSculpting Complication Revision
Conveniently located to serve the areas of New York, NY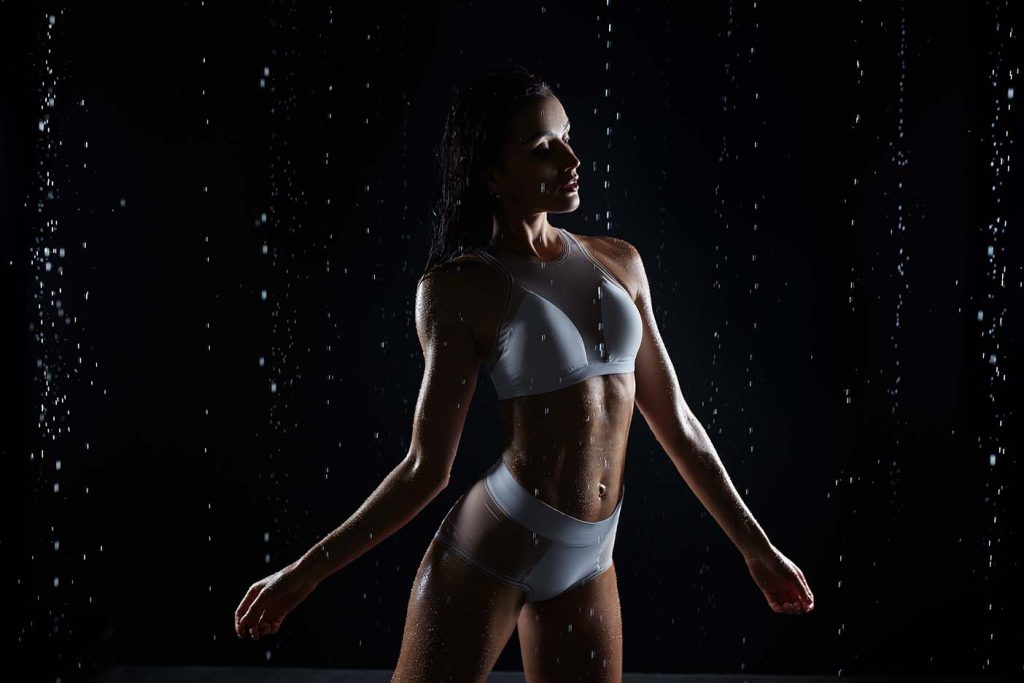 CoolSculpting complication revision with liposuction helps patients for whom CoolSculpting has resulted in physical complications. In a small number of cases each year, CoolSculpting fat freezing can cause tissue irregularities. This results in areas of uneven lumps, indentations, and incongruencies where there should be smooth, refined skin.
CoolSculpting is a noninvasive cosmetic treatment that targets and destroys fat. And, although it's considered relatively low-risk, complications can arise. In fact, 90s supermodel Linda Evangelista recently went public about her struggles with physical disfigurement and emotional distress caused by the procedure. There have been several high-profile reports that CoolSculpting has caused damage. Luckily, corrective liposuction can address these issues; the costs of which may be covered by CoolSculpting's manufacturers, Zeltiq.
John E. Sherman MD, FACS, performs complication revision surgery for patients dissatisfied with their CoolSculpting results. Speak to him at a private consultation in Manhattan to discuss your experience, find support, and receive effective treatment. Call (212) 535-2300 or fill out an online form to set up your appointment.
CoolSculpting: What Can Go Wrong?
On the face of it, CoolSculpting seems as though it is the perfect choice for non-invasive body sculpting. Cryolipolysis, the medical name for CoolSculpting, is a cosmetic procedure that contours the body. It destroys localized pockets of fat in the abdomen, upper arms, chin, thighs, bra rolls, and the back. A cryolipolysis procedure like CoolSculpting allows for controlled, localized cooling of fat. A cup-shaped applicator draws a roll of skin and fat between two cooling plates. Following application, the fat cells die as a result of a process called apoptosis without damaging surrounding tissues. (1) Successful CoolSculpting results in subtle but noticeable reduction in subcutaneous fat deposits in the treated area.
Because it's noninvasive and painless, CoolSculpting is a popular choice for many patients. There are no incisions, and there's no lengthy downtime after treatment. However, the technique used carries with it certain risks. And, in some cases, patients are left with unsatisfactory results.
Common Problems After CoolSculpting
Aching and Discomfort
Skin Discoloration
Skin Sensitivity
Bruising
Swelling
These side-effects are usually short-lived. In fact, most resolve within two weeks or less. (2) But, in some cases, a more serious complication can arise which does not resolve with time. This is known as paradoxical adipose hyperplasia (PAH).
What is PAH?
Sometimes referred to as the "stick of butter effect", paradoxical adipose hyperplasia is a rare, disfiguring condition that can occur after CoolSculpting. It is paradoxical in nature because it is unexpected, and results in the opposite of the intended effect. Adipose hyperplasia describes the overgrowth of fatty tissue. Although it is currently in the spotlight after Linda Evangelista went public with her struggles, data suggests that it may affect men more than women. Studies have indicated that its incidence is one in 0.0051%, (3) although more recent studies have suggested that this rate could be higher. The most common areas for revision liposuction are the abdomen and the flanks.
PAH is a delayed side-effect of cryolipolysis. The patient may not notice anything wrong initially. However, over time, tissue can change, and dents and unnatural skin contortions may appear. In one case involving a male patient, the tissue was described as "a sharply demarcated, rectangular enlargement". A noticeably raised area of soft tissue was visible below the navel, which corresponded to the treatment zone. This area was soft, easily moved, and slightly tender to the touch.
When Cosmetic Procedures Go Wrong: The Emotional Effects
Spending a considerable amount of money on cosmetic surgery brings with it certain expectations. And, for the most part, patients understand the benefits and limitations of treatment. However, when they are left with extremely unsatisfactory results, such as indentations and uneven lumps, it can have a considerable impact on self-esteem and body confidence. Thankfully, liposuction provides a solution to these irregularities, allowing patients to achieve the smoothing, fat-reducing results they set out to get originally.
Benefits of CoolSculpting Revision Liposuction
Liposuction has many uses in cosmetic procedures. It can be a standalone treatment to permanently remove fat, or it can augment other procedures such as breast reduction or a tummy tuck to enhance results. However, few people are aware that liposuction can also be used to correct another procedure gone wrong. Liposuction is particularly beneficial to patients who have had a bad CoolSculpting experience for a number of reasons.
Smooths lumps and bumps in tissue
Addresses effects of paradoxical adipose hyperplasia
Permanently removes the fat cells
Minimally-invasive with discreet scars
High patient satisfaction results
Helps restore body confidence
Compared to other corrective methods, such as the use of Kybella (deoxycholic acid), liposuction to revise CoolSculpting results may be more cost-effective.
Candidates
Men and women dissatisfied with the results of their CoolSculpting procedure are likely to be good candidates for revision liposuction. If you have visible tissue irregularities, lumps, bumps, and unusually-shaped areas where you once had smooth tissue, and you believe CoolSculpting was the cause of these problems, please get in touch with Dr. Sherman's Manhattan office.
Personal Consultation
Your personal consultation with Dr. Sherman will involve a thorough examination of the area. He will ask you to fill out some forms, and will require as many details about your prior CoolSculpting procedure as possible, including how long ago you had it and when you began to see a difference in the appearance of the area. Dr. Sherman will inspect the area and note the palpability of the tissue. He may also take photographs for comparison once your liposuction is complete.
Visiting us from out of town? See our website for directions and hotel information. Find out more about plastic surgery by reading Dr. Sherman's blog.
Preparation
Although liposuction is an effective solution for addressing CoolSculpting complications, it requires a little more preparation than CoolSculpting itself. Our patients understand that the results are worth the extra preparation required. Before liposuction, patients should follow these directions.
If you smoke, quit two weeks before your procedure.
Stop taking aspirin and other blood-thinning medications (such as NSAIDs).
Avoid supplements that thin the blood like ginkgo biloba and fish oil.
Plan to take the necessary recovery time off work as directed by Dr. Sherman.
Prepare and order your prescriptions in the days ahead of your procedure.
Arrange a ride to and from your treatment. You will not be able to drive yourself home.
Get plenty of rest, hydrate, and eat well in the run-up to your treatment date.
Liposuction Procedure
Every CoolSculpting revision procedure looks different. Patients may have issues with adipose tissue overgrowth in the flanks and/or the abdomen, which can be addressed at the same time. Dr. Sherman will provide you with either local anesthesia or IV sedation before beginning the procedure. He will make small incisions in strategic areas to obtain the best access point to the tissue. He will then dislodge the fat and suction it away using a thin metal device called a cannula. Once the abnormal fat deposits have been removed, Dr. Sherman will close the incisions and provide a compression garment for optimal healing.
Recovery
Recovery following a corrective liposuction procedure for CoolSculpting is very similar to a standard liposuction procedure. Depending on the area of treatment, and the nature of your treatment plan, Dr. Sherman will provide tailored directions following your surgery. 
Leave the compression garment on until otherwise directed by Dr. Sherman.
Take pain medication by following your individualized prescription directions.
Avoid heavy lifting and strenuous exercise for up to 6 weeks.
Stay out of the sun for up to 6 weeks and do not use tanning beds.
Follow individualized recovery guidance regarding bathing and scar care.
Avoid driving until otherwise directed by Dr. Sherman.
You will be sore for a few days after your liposuction procedure. Some patients find it helpful to have a trusted individual help them at home for the first 24 hours for help with daily tasks. You can expect to experience swelling and bruising in the area of treatment which will resolve over time.
Results
Over time, once your scars have healed and swelling has reduced, you will begin to see the final results of your liposuction procedure. The length of time you will wait will depend on your individual circumstances, but for many patients, this can take 4-6 weeks. Soon you will be able to stand in front of the mirror with a smoother, more even body contour. Patients from all over New York come to Dr. Sherman to get the very best treatment, and his CoolSculpting complication revision procedures are no exception.
Cost of CoolSculpting Complication Revision
Unlike many cosmetic procedures, liposuction to correct CoolSculpting may be paid for by the makers of the device, Zeltiq Aesthetics. For further information about CoolSculpting correction with liposuction, and to find out more information about how the costs are covered, call (212) 535-2300. You can also reach Dr. Sherman's Manhattan office by filling out this simple form.
FAQ
How many liposuction treatments will I need for CoolSculpting complication revision?
The number of treatment sessions required to address CoolSculpting issues may vary. In most cases, 1-2 procedures will be necessary to achieve the most effective results.
Who will pay for my CoolSculpting correction liposuction procedure?
Zeltiq Aesthetics may pay for your CoolSculpting revision procedure. Speak to your provider for further information.
Who can perform CoolSculpting revision procedures?
A CoolSculpting revision procedure like liposuction, Kybella, or Truesculpt ID must be performed by a licensed medical professional. Speak to a reputable plastic surgeon for more information.
References
Few J, Saltz R, Beaty M, et al. Cryolipolysis: Clinical Best Practices and Other Non Clinical Considerations. Aesthetic Surgery Journal Open Forum. 2020;2(2). https://www.ncbi.nlm.nih.gov/pmc/articles/PMC7671251/ 
Ingargiola MJ, Motakef S, Chung MT, Vasconez HC, Sasaki GH. Cryolipolysis for Fat Reduction and Body Contouring. Plastic and Reconstructive Surgery. 2015;135(6):1581-1590. https://www.ncbi.nlm.nih.gov/pmc/articles/PMC4444424/
1. Jalian HR, Avram MM, Garibyan L, Mihm MC, Anderson RR. Paradoxical Adipose Hyperplasia After Cryolipolysis. JAMA Dermatology. 2014;150(3):317. https://www.ncbi.nlm.nih.gov/pmc/articles/PMC4171727/