Tummy Tuck
Conveniently located to serve the areas of New York, NY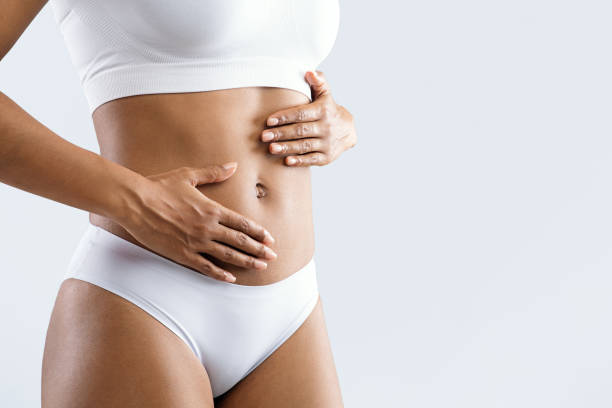 According to the statistics published by the American Society of Aesthetic Plastic Surgery, abdominoplasty is the 3rd most common operation performed by board-certified plastic surgeons. In the past year, over 140,000 patients chose to have this procedure. At our plastic surgery and cosmetic surgery center in New York City, it is one of the most frequently performed operations.
About
The abdominoplasty (tummy tuck) is designed to improve the appearance of the abdomen in both male and female patients. While the vast majority of patients are women, a small percentage of patients are men, usually associated with weight loss. There are a variety of different procedures that can be used to maximize the appearance and contour of the patient's abdomen.
Before and After Photos
Indications
The most common indication in our practice for abdominoplasty is for women who are trying to restore the abdomen after childbirth. While some women are genetically blessed with minimal damage after multiple pregnancies, women who present to the office are looking to restore their abdomen. This is part of the well-publicized "mommy makeover."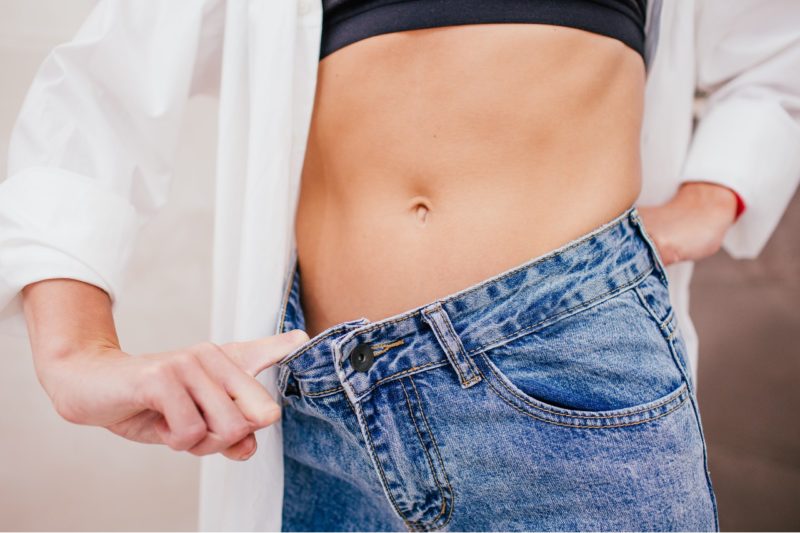 The problem is usually corrected by restoring 2 areas. The first is the separation (diastasis) of the rectus muscle from the pressure of pregnancy. This problem is compounded by the more pregnancies a patient has, which further stretches the muscle sheath. On thin patients, this may be the only deformity that needs to be repaired. On most other patients, it is a combination of both the laxity of the muscle and the excessive amount of skin that has not retracted months after delivery. In women who have had twins, the stretching and damage to the rectus is usually pronounced. Dr. Sherman is certified for the use of TissuGlu for a drain-free tummy tuck surgery option. Speak to Dr. Sherman to see if this procedure is right for you!
Hernias
Many patients are left with an umbilical hernia after pregnancy which may be repaired at the same time as the abdominoplasty. In patients who have had in vitro fertilization and laparoscopy for treatment, or any type of laparascopy through the umbilicus, an umbilical hernia is commonly found. Other patients have large defects of the entire abdominal wall which may require mesh placed behind the muscle layer. Since skin is being removed, in many patients the stretch marks (striae) are also minimized.
Procedure
The abdominoplasty may be performed as an outpatient. The patient has the choice of our fully accredited office-based surgery Center or either outpatient hospital surgery or inpatient surgery. Dr. Sherman performs the tummy tuck operation at the New York Presbyterian Hospital — Weill Cornell Medical Center, or Lenox Hill Hospital in New York. In Connecticut, the operation is performed at the Greenwich Hospital.
Patients who are contemplating additional pregnancies should wait until after all pregnancies to avoid unnecessary and repetitive surgery.
The procedure takes about two hours to complete and is performed under general anesthesia or epidural anesthesia. Different techniques may be used depending on the needs of the patient, the presence of scars, and the contour of the abdominal wall.
The mini-abdominoplasty, also known as a mini tummy tuck, is a popular alternative to the full procedure. It may be offered to patients that have a limited amount of skin below the umbilicus (belly button) and where the focus of repair is primarily the muscle damage with minimal skin resection.
Anesthesia
Depending on the anatomy of the patient and the nature of the operation, this may be performed under general anesthesia or epidural anesthesia. All our anesthesiologists are board-certified and highly experienced.
Recovery
Recovery after this procedure takes about 10 days to two weeks, depending upon the amount that is performed and the nature of your operation. If a hernia is repaired simultaneously, recuperation will be longer.
Complications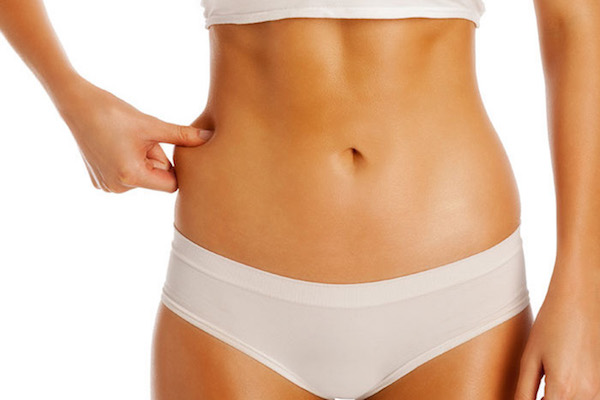 Complications after the surgery are well documented. While the incidence of wound healing problems and pulmonary embolism are low, they may occur. To minimize this problem, patients should stop taking birth control pills or any hormone replacement therapy for at least one month prior to surgery. We encourage all our patients to be out of bed and walking the 1st night after surgery. This will greatly reduce the possibility of deep vein thrombosis.
Cigarette Smoking
It should be noted that Dr. Sherman does not perform this operation on cigarette smokers. Most of the potential complications of this operation are related to cigarette smoke including wound healing problems. If you are a smoker, you should stop at least one month prior to surgery. Nicotine patches and gum substitutes are not acceptable to diminish the risk of these complications.
Insurance Reimbursement
In certain individuals, and with several insurance carriers, insurance may apply if there is a documented hernia and repair is performed. On patients who have lost a massive amount of weight, the hanging of skin must be affecting the health of the patient or causing local wound problems for insurance to help cover the cost of abdominoplasty.
FAQ
What Is the Difference Between Liposuction and Abdominoplasty?
Liposuction is a contouring procedure that can be used to get rid of pockets of excess fat from numerous areas of the body. Abdominoplasty is a contouring procedure that focuses specifically on the abdomen and is used to remove excess fat, remove loose skin, tighten the remaining skin, and tighten sagging abdominal muscles.
Is There a "Right Time" for Surgery?
There are some factors to consider before undergoing surgery that can make it easier to decide when the right time is. It is best to wait until you are done having children before your abdominoplasty in order to avoid affecting the results. You should also be at a body weight that you can comfortably maintain.
Will Abdominoplasty Help Me Lose Weight?
Abdominoplasty is not a weight-loss procedure and should not be used as such. The people who benefit most from a tummy tuck are those who are around their ideal weight and are struggling with excess skin and stubborn pockets of fat on their abdomen.
Will My Results Be Permanent?
Abdominoplasty can provide results that last a lifetime. However, there are factors that can jeopardize your results. You need to maintain a steady body weight to preserve your results or else fat and loose skin may form again. Your abdominal tissues will also continue to age normally.
Am I a Good Candidate for Abdominoplasty?
If you are in good overall health and have excess loose skin and pockets of excess fat around your abdomen, you are a good candidate for abdominoplasty. If your abdominal muscles have become loose and stretched out, abdominoplasty is the only option for restoring the tight and flat appearance of your abdomen.
Is Abdominoplasty Painful?
Because the procedure is performed under general anesthesia, it is not at all painful. During the recovery period, bruising, swelling, and discomfort are to be expected. However, medication can be provided to minimize any pain. A majority of the pain and discomfort should subside within a few days.