Ear Pinback
Conveniently located to serve the areas of New York, NY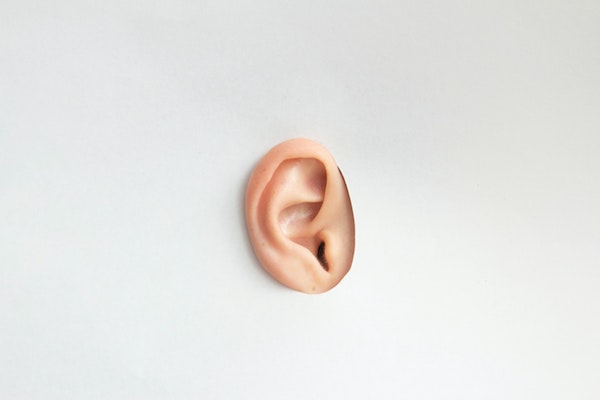 Ear pinback is a surgical procedure that corrects prominent ears and allows the ears to lie flat against the head. Ears that over-protrude can be caused by a variety of irregularities in the complex cartilage structures that form the curves and grooves of the ear.
Prominent ear is common. About 5% of the general population has it. However, that doesn't stop it from being a source of embarrassment. (1) Although many patients undergo this procedure as adults, most of them wish they'd had it sooner. This otoplasty procedure can be performed on children as young as 8 years old, at which point the ears have completed most of their crucial growth. 
Ear Pinback permanently adjusts the positioning of the ears. This has significant effects on the confidence and well-being of patients, regardless of their age. Dr. John E. Sherman has dedicated his career to enhancing the lives of his patients and is a renowned specialist in otoplasty procedures. By adjusting the cartilage of the ear, Dr. Sherman is able to create ears that are natural-looking and will ultimately go unnoticed. To learn more about otoplasty and the other services that Dr. Sherman performs, call 212.535.2300 to schedule an appointment for a personal consultation. 
Correcting Prominent Ears in Manhattan
During your personal consultation, Dr. Sherman will examine your ears to determine which specific irregularities cause the ears to protrude. Oftentimes, there is a combination of factors at play that lead to the outward angling of the ears. Ear Pinback addresses an overly concave or enlarged concha, the recessed space adjacent to the entry to the inner ear. It can also resolve an underdeveloped antihelix, which can cause the upper portion of the ears to bend forwards. (2) Dr. Sherman will use a variety of techniques to adjust angles, remove excess cartilage, and create the necessary folds for ears with a subtle, natural-looking appearance that lay flush with the side of the head. 
During your Ear Pinback procedure, you will be kept comfortable with local anesthesia that will continue to take effect once your procedure has finished. However, for young children or those who prefer, sedation anesthesia in one of New York City's top hospitals is available.
After the operation, you'll need to leave the bandages in place and use care when sleeping and bathing. You'll receive detailed instructions from our office to ensure that your healing process progresses smoothly and that you'll have beautiful results to look forward to. If you're ready to put worry and self-consciousness behind you, schedule an appointment for a consultation with Dr. Sherman. Our Upper East Side offices can be reached by calling 212.535.2300.
References
Boroditsky ML, Van Slyke AC, Arneja JS. Outcomes and Complications of the Mustardé Otoplasty: A "Good–Fast–Cheap" Technique for the Prominent Ear Deformity. Plastic and Reconstructive Surgery Global Open. 2020;8(9):e3103. doi:10.1097/GOX.0000000000003103
Teaima AA, Hasaballah MS, Mady OM. Minimally Invasive Technique for Correction of Prominent Ear. The Journal of International Advanced Otology. 2020;16(2):259-262. doi:10.5152/iao.2020.7942