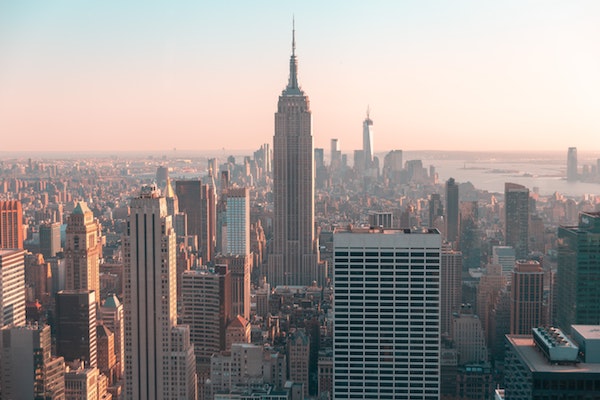 If you live outside of New York or abroad, it is easy to make arrangements to have your plastic surgery performed by Doctor Sherman. New York is one of the great destinations of the world, therefore travel to our facility and accommodations are easily made by our staff for you. Many of our plastic surgery patients avail themselves of this opportunity.
Our office is conveniently located in Manhattan at 5th Avenue and 83rd Street, easy to access from all New York area airports. When traveling to New York for your plastic surgery, we will assist you every step of the way, whether you come to New York by yourself or with loved ones.
Step One – Contact Dr. Sherman's Office
Fly-In For A Personal Consultation And Exam
(for the person who will travel to New York more than once who may prefer to meet with Dr. Sherman and staff before making any decisions)
or
Coordinate Your Personal Consultation and Surgery
Click here to learn more about the Coordinated Visit.
(for the person who would like to combine consultation and surgery in one trip to New York.)
In either case, Dr. Sherman will meet with you, or review your photographs prior to plastic surgery, and arrange a consultation. You will be contacted by Dr. Sherman's staff and they will advise you of all applicable fees, as well as the plan for the surgery. Our staff will also suggest hotel and/or post-operative care accommodations, as well as discuss your proposed length of stay in New York. To maintain the safety of our patients, we often need medical consultation and clearance from either your doctor, or a physician who practices in New York.
Step Two – Scheduling
Once you have determined that you wish to proceed with the proposed surgery, we may then schedule your procedure. Our staff and you will decide on a mutually convenient date.
A deposit (payable by check or credit card) will be required to secure the date, and a final payment will be collected at the pre-operative visit. For your convenience we accept all major credit cards and offer financing. A packet containing copies of all consents and instructions is mailed to you upon scheduling, so that you can review these at your leisure and thus be fully prepared.
You should allow two hours for your preoperative visit so that all questions can be answered.
All patients are given the option of having their surgery performed in a hospital or at our fully certified out patient surgery facility, where every measure will been taken to ensure the comfort and safety of each patient. If you desire to have the surgery at a hospital, you may choose from the following medical centers where Dr. Sherman is on staff:
The New York Presbyterian Hospital-Weill Cornell Medical Center
Lenox Hill Hospital
The Greenwich Hospital (CT)
If you choose surgery in our center, you may convalesce in one of several hotels that are located in the neighborhood, which offer our plastic surgery patients a discounted rate.
Step Three – Recovery
Our staff and you will discuss the length of time that is necessary to stay in the New York area after your surgery. The amount of time varies, depending on the operation that you choose, and the length of travel. It is important to allow for the proper amount of time in New York to ensure a healthy and safe recovery. We want your trip home to be a pleasant one, and that means following all of our guidelines. Your post-operative visits will be concentrated into the required length-of-stay. In the event that you may feel a need for medical assistance after returning home, we are available to refer you to a local physician for help. Your health and safety will remain our number one priority.
Dr. John E. Sherman, New York Plastic Surgeon, works with plastic surgery patients from outside New York